When it comes to bedrooms, sometimes they can feel a little too plain or boring. If you and your partner are looking for a way to spice things up in the bedroom, this article has got some ideas for you! From adding new furniture to changing up the paint color, there are lots of ways to give your bedroom a fresh look. This blog post will explore some of the best ideas for couples looking to add a little excitement to their bedroom.
What furniture and accessories can contain a bedroom for couples?
The bedroom for couples should be designed so that it is cozy and inviting. It should include comfortable furniture such as a bed, nightstands, a dresser, and a wardrobe. Additionally, some decorative items like lamps, mirrors, and wall art can add to the ambiance of the room. Couples may also want to invest in additional features such as an armchair or chaise lounge to provide extra seating and comfort while relaxing in the bedroom.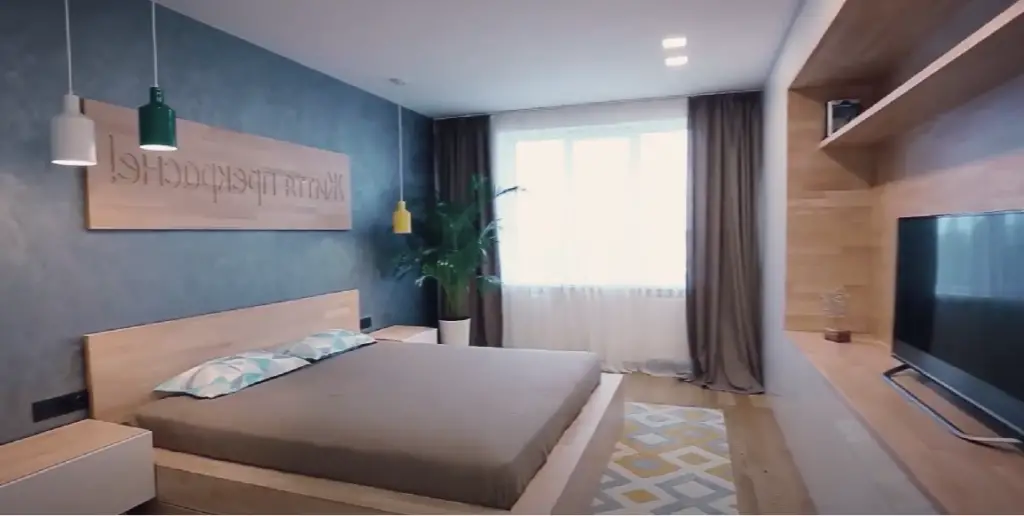 Other accessories can include rugs or area carpets that are both functional and stylish additions to any space. Window treatments are also important for privacy and light control depending on the couple's needs.
Creating the perfect bedroom for couples is an opportunity to express their unique style, while also providing them with a comfortable and inviting space to share. With careful consideration of furniture and accessories, couples can easily create a cozy and romantic atmosphere in their bedroom [1].
12 bedroom ideas for couples
Create a mood board
Creating a mood board is an excellent way to bring your bedroom ideas to life. Start by collecting inspirational pictures of bedrooms you love, then use them as a starting point for creating your theme. When sourcing images, focus on the colors, textures, and patterns that you'd like to incorporate into your design.
Decide on a color scheme
Your color scheme should be reflective of the mood you want to create in your bedroom. Neutral colors like white, beige, and gray can bring a sense of calmness to the space while brighter colors like pink, blue, and yellow will give it more energy. If you want something that's both vibrant and soothing, opt for two different shades of the same color or mix several colors for an eclectic look.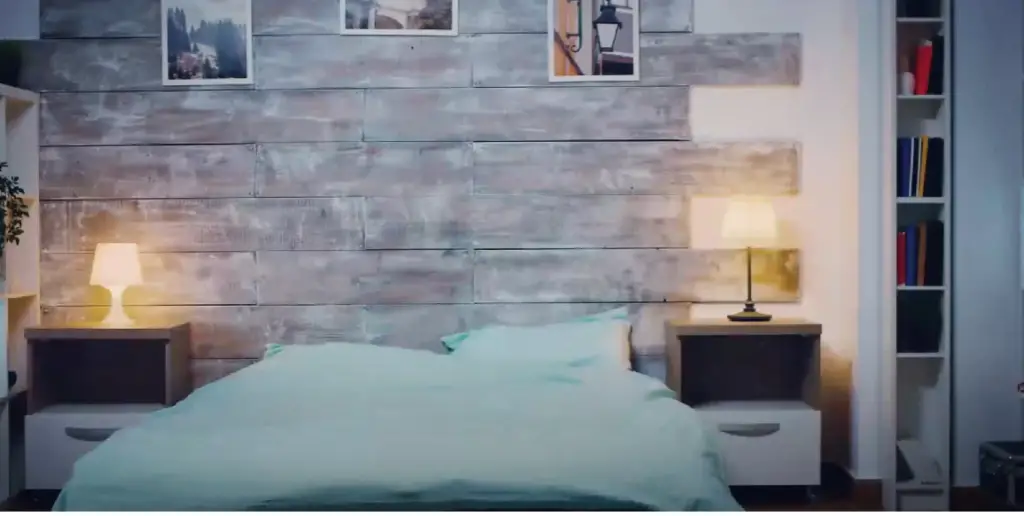 Pick out the must-have pieces
Once you have a general idea of the look, it's time to start shopping for furniture and decor. Start by selecting the must-have pieces like your bed frame, mattress, nightstands, dresser and any other storage pieces like an armoire or chest. Make sure that these items coordinate with each other in terms of color and style so they create a unified look.
Blend different styles
Your bedroom is a place where you can express your style. Consider incorporating different design elements that represent different sides of your personality, such as modern and vintage, classic and contemporary, or eclectic and traditional. This will give the room a unique look that reflects both your and your partner's tastes.
Create a cozy spot
Creating a cozy corner is the perfect way to add a special touch to any bedroom. This could be done with an upholstered chair, cozy throw blanket and pillows, scented candles, or even string lights. You can use this spot for reading, writing in your journal, or just taking a moment to relax.
Get the sides of the bed right
Once you've got the big pieces of furniture in place, it's time to focus on designing the sides of the bed. Here, you can layer different textiles like cushions and throws along with a headboard or wall art. These details will add depth and texture to your design while also creating a cohesive look between the walls and bed frame.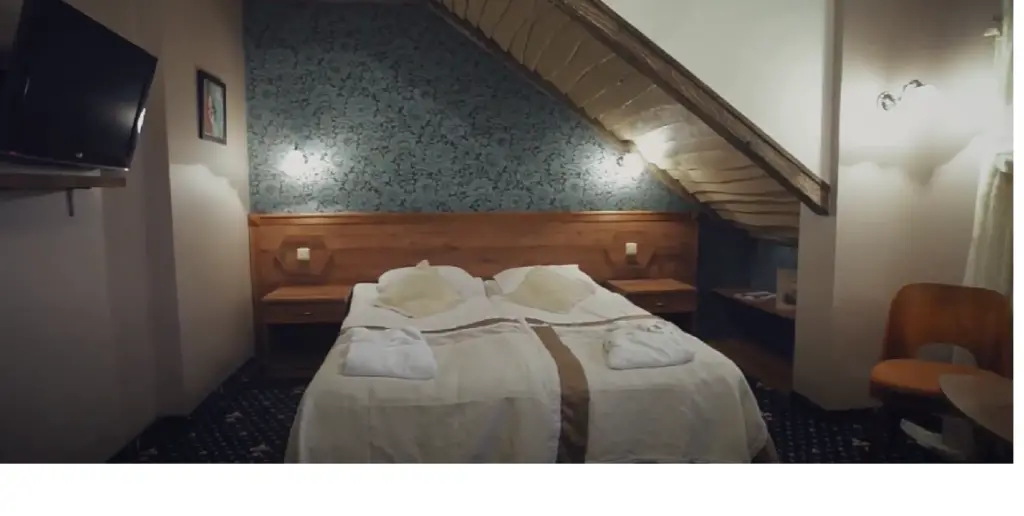 Personalize with artwork, prints, and photos you both love
Adding artwork, prints, and photos that are meaningful to you and your partner is a great way to personalize the space. These can be hung on the walls or placed on shelves for an instantly cozy look. When choosing art, try to pick pieces that have colors and patterns that coordinate with the overall design of your bedroom. Moreover, you can use personal photos with your partner to make the room more intimate.
Bring in plants
Plants will bring life into any room and instantly make it feel more inviting. Consider adding houseplants like ferns, succulents, or air plants as they help purify the air while also looking beautiful. Or if you'd rather stick to faux plants, there are plenty of options these days that look pretty realistic. For example, you could put a few potted plants in the corners of the bedroom or hang some vines from shelves.
Add texture through rugs, curtains, and more
Consider adding a rug to help ground the space and add warmth. Or if you're looking for something that can help block out light while also providing privacy, opt for curtains or layered shades. You can also play with different fabrics such as velvet, linen, or even faux fur to bring extra coziness into the room.
Create task lighting
To make sure your bedroom has enough light for late-night reading sessions or early morning wakeups, make sure you create plenty of task lighting sources such as lamps, sconces, or even light fixtures. These will not only provide adequate lighting but also act as accent pieces that tie the whole design together. Consider also lightning that can create a romantic atmosphere such as a dimmer switch, string lights, or even a salt lamp.
Accent with colors and accessories
The best way to finish off any bedroom design is with accents like colorful pillows, curtains, throws, wall art, and other decorative pieces in various sizes and shapes. Try to pick out colors that will pull the entire look together such as neutrals, blues, whites, or pastels for a calming effect; bold hues such as reds and yellows for a vibrant atmosphere; and several colors for an eclectic look. These finishing touches can make all the difference in creating the perfect bedroom design!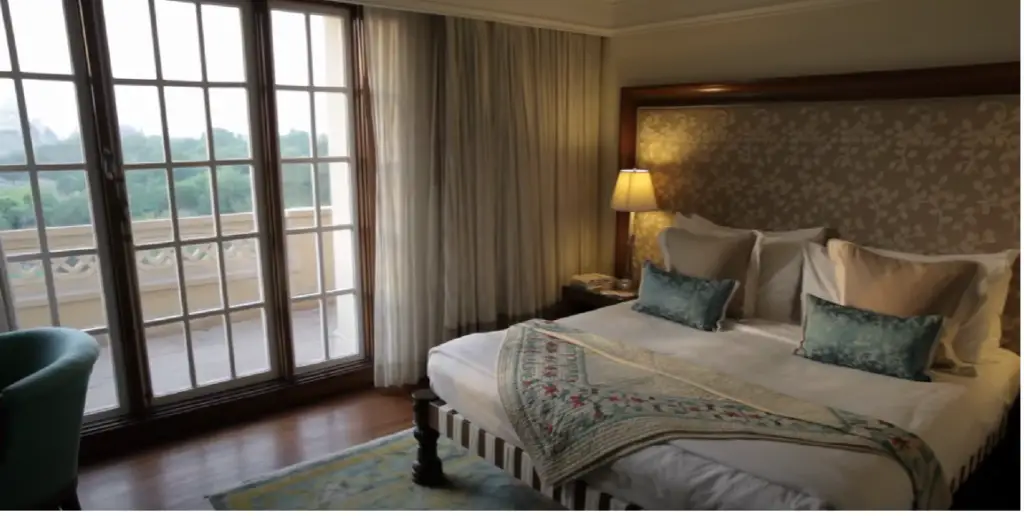 Go all out with a freestanding tub
If you have the space, why not go all out and add a freestanding tub? This will instantly make your bedroom feel like a luxury spa retreat. Nothing screams relaxation quite like soaking in a hot bath with candles lit around the room. Whether it's for one or two people, this is sure to be the ultimate indulgence [2].
How can couples decorate a bedroom?
Decorating a bedroom is an important part of creating a comfortable, inviting space for couples to relax, unwind, and spend time together. Here are some ideas on how to decorate your bedroom as a couple:
Add color: Use bright colors and patterns to add warmth and personality to the room. Consider painting one or two accent walls or using wall decals that reflect shared interests or personal style.
Furniture: Choose furniture pieces that are practical as well as stylish – look for pieces with clean lines and neutral colors that will stand the test of time. Invest in comfortable beds and plenty of storage options like bookcases and dressers.
Artwork & Accessories: Incorporate one-of-a-kind pieces of art or sculptures to create visual interest. Hang matching prints in the same style and color palette for a unified look. Enhance tables, shelves, and walls with textured accessories like candles, vases, frames, and books.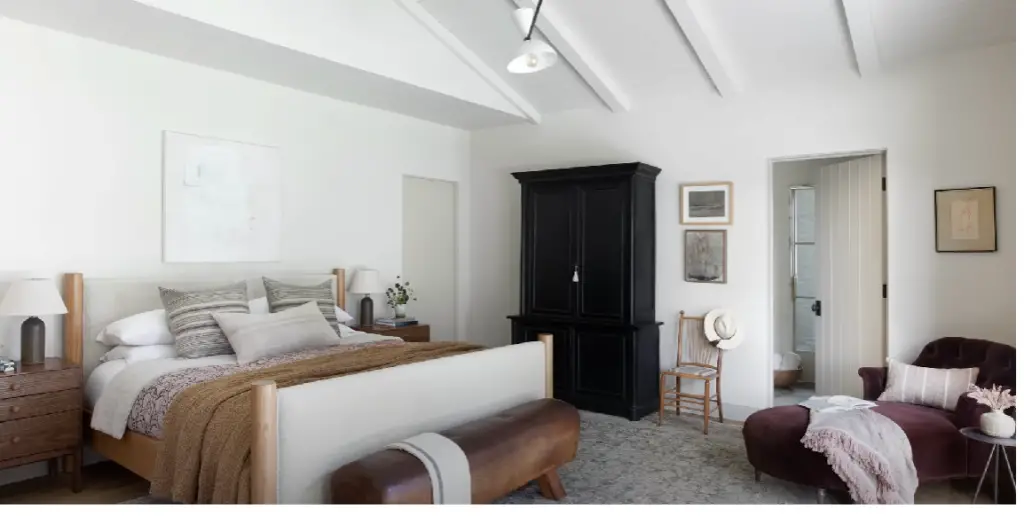 Lighting: Make sure you have good lighting throughout the room – use ambient or task lighting to set the mood and make it easier to read or work in bed.
Window Treatments: Choose window treatments that add texture and color while providing essential light control. Opt for blackout curtains if you need extra sleep during daylight hours.
Finally, remember to keep things organized so your bedroom doesn't become cluttered. Use baskets, bins, wall hooks, and drawers to store extra items and create a neat space. With these tips, you can easily transform your bedroom into a cozy retreat for two.
What colors work best in a couple's bedroom?
When it comes to colors for a couple's bedroom, it is important to keep in mind that the colors should be calming and inviting. Neutral colors like pale blues, greens, grays, and whites are great options as they can create a relaxing atmosphere that won't feel overly stimulating or overwhelming. Other warm colors such as yellows, oranges, and pinks can also be used to add more vibrancy and energy to the space.
The goal is to create an environment where both people enjoy and find peace. Warm earth tones like deep browns and tan are also great alternatives if you are looking for something a bit different. On the other hand, if you want to add a bit of drama and contrast, some bolder colors like black or deep red can be used. Ultimately, the best color scheme in a couple's bedroom depends on their style and preferences.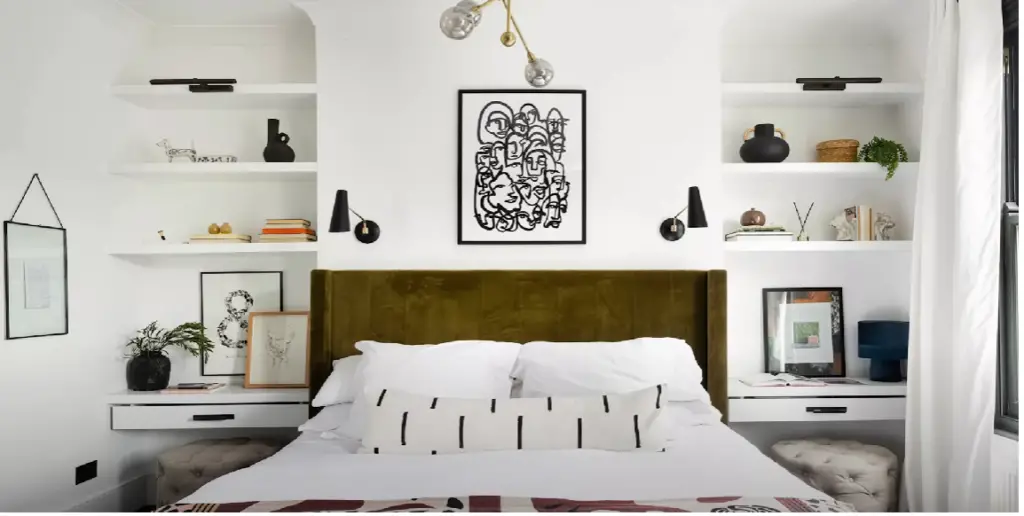 In any case, avoid using too many bright colors as this can lead to an overwhelming environment that may make it difficult to relax. Instead, focus on creating a balanced palette with calming shades that are pleasing to both partners. This will ensure the bedroom is comfortable for everyone and helps create a space conducive to romance and relaxation.
No matter what colors you choose for your couple's bedroom, make sure that you take the time to pick colors that you both love and feel comfortable with. This is the perfect place to make use of any color combination, as long as it suits your tastes and preferences!
FAQ
How to decorate a bedroom for couples?
Decorating a bedroom for couples should be a fun and enjoyable process. Start by thinking about the atmosphere you want to create in the space – it could be cozy and romantic, modern and minimalistic, or anything else that suits both of your personalities. Next, decide on a color palette – many couples opt for shades of blue, green, or gray.
Afterward, incorporate inviting pieces such as plush bedding with accent pillows so you can cuddle up together comfortably. Additionally, consider adding wall art that reflects what's important to both of you as well as decorations like candles or plants to add life to the room. Finally, don't forget about storage solutions so that everything has its place and the bedroom doesn't become cluttered.
How do you style a small bedroom for a couple?
When styling a small bedroom for a couple, the key is to make use of the space you have. Start by selecting furniture pieces that are both functional and attractive – look for pieces with built-in storage solutions like nightstands that double as dressers. Additionally, consider getting rid of any bulky furniture in favor of sleek and slim alternatives. Next, focus on color – create a light and airy atmosphere by going with neutrals or cool shades like blue or green. Incorporate unique wall art that reflects what's important to both of you, such as photographs or paintings. Finally, add texture and personality with accent pillows and throws so the space feels cozy and inviting.
What should I hang on my bedroom walls?
When it comes to your bedroom walls, the possibilities are endless. Consider adding pieces that reflect what's important to both you and your partner – this could include photographs, paintings, or collages. Additionally, wall art is an easy way to spruce up space and add texture. Look for unique prints or abstract artwork that appeals to both of your tastes.
Finally, consider incorporating mirrors into the decor – they will not only make the room look bigger but can also create an airy atmosphere. In short, when it comes to decorating your bedroom for couples, it's all about creating a space that reflects both of your personalities and serves as a place where you can relax together.
How do I set my bedroom to romance?
If you're looking to create a romantic atmosphere in your bedroom, there are several things you can do. Start by keeping the furniture minimal – nothing should be too bulky or overwhelming. Then, focus on creating an inviting atmosphere with warm colors like red, pink, or purple as well as plush bedding and pillows for cuddling.
Next, incorporate candles and dim lighting that sets the mood without feeling too harsh. Moreover, look for unique wall art such as paintings or photographs that reflect what's important to both of you. Finally, add some personal touches with meaningful items such as books or trinkets that will make it feel more special. In short, pay attention to all the details when decorating your bedroom to create a romantic atmosphere.
What type of furniture is best for couples?
When it comes to picking out furniture for couples, look for pieces that are both functional and stylish. Invest in a comfortable bed so you can enjoy peaceful sleep as well as nightstands or dressers with built-in storage solutions. Additionally, if your bedroom has space for chairs, opt for two lounge chairs – they'll be perfect for cuddling up together or reading a book in peace. Finally, don't forget about upholstered pieces such as ottomans that can double as extra seating or even an accent bench at the foot of the bed. In short, look for pieces that make sense functionally and aesthetically for your bedroom's layout. With the right furniture, you'll be able to create a cozy space that both of you will love.
What windows should be in a bedroom for a couple?
When picking out windows for a bedroom, look for ones that allow plenty of natural light. Ideally, you should have at least one window with a view so the two of you can enjoy it while relaxing together. If your space is especially tight, consider installing skylights or other types of windows that provide ample sunlight without taking up too much space. Additionally, opt for energy-efficient windows to keep drafts and noise out. Lastly, if privacy is an issue, look for curtains or shades that will block any unwanted outside noise or light. With the right windows and treatments, you'll be able to create a peaceful atmosphere in your bedroom for couples.
What bedding is perfect for a bedroom for a couple?
When choosing bedding for a bedroom, look for pieces that will be comfortable to both of you. Start by picking out sheets and pillowcases in neutral colors like white or beige so they'll blend well with the rest of your decor. Then, consider adding a duvet cover or quilt that adds texture and color to the room. Lastly, finish off the look with accent pillows or throws that coordinate with your overall design scheme. With some careful shopping, you can find bedding that both of you are sure to love! For extra romantic flair, consider adding some light-colored drapery around the bed area – this will create a cozy atmosphere perfect for snuggling up together in peace.
What can I put in my bedroom to attract love?
When it comes to attracting love, you can start by incorporating elements of the five major romance languages into your bedroom. This means adding items or symbols that represent each language: French (roses and champagne), Italian (wine and olives), Spanish (salsa music and tapas), Portuguese (seafood dishes and beautiful landscapes), or German (breweries and chocolates).
Additionally, look for small decor pieces such as scented candles, romantic wall art, or framed photographs of special memories together. Finally, don't forget about aromatherapy – this is an easy way to set the mood in your bedroom for couples with essential oils like rosemary, jasmine, lavender, or sandalwood. With these ideas, you'll be sure to create a romantic atmosphere that will attract love and positivity into your home. ​
What colors attract love in the bedroom?
When it comes to colors that attract love, look for warm shades such as red, pink, and purple. These hues are known to evoke feelings of passion and romance in any space. Additionally, opt for lighter tones like cream or beige since they create a soothing atmosphere perfect for restful sleep. If you want to go bolder, consider adding an accent wall or painting a piece of furniture in the same color palette – this will draw attention to your romantic bedroom without overwhelming the senses. However you choose to incorporate these colors into your bedroom decor, you'll be sure to create an inviting atmosphere that is sure to attract love! ​
What color increases intimacy?
When it comes to increasing intimacy, look for colors that evoke feelings of warmth and comfort. For example, shades of red or pink are known to bring out a feeling of passion in any space. Additionally, try incorporating blues and greens into your bedroom design – these subtle hues have a calming effect that will help you both relax. Finally, consider adding some yellow or orange accents – they will create an inviting atmosphere while still maintaining a cozy, intimate feel. With the right color palette in place, you'll be sure to increase the intimacy levels in your bedroom for couples! ​
Useful Video: EXTREME BEDROOM MAKEOVER *Blending A Couples Opposite Styles* | XO, MaCenna
Conclusion
Bedroom ideas for couples should be considered carefully. It's important to take into account the lifestyle and preferences of each partner, as well as how much space is available in the home. Additionally, it's best to stick with a theme or color palette that suits both partners so that neither person feels out of place in their bedroom. Keeping these considerations in mind can help couples create a beautiful and comfortable master suite they will love for years to come.
References:
https://www.realhomes.com/design/bedrooms-for-couples
https://www.livingetc.com/ideas/bedroom-ideas-for-couples