Unlike a house with eye-catching curb appeal, one with an unadorned façade is far less attractive. If you want to spruce up the appearance of a flat-front house, there are a few simple techniques that will help. Add curb appeal and transform it into something special with ease! By making some simple changes, you can increase the value of your home and make it more inviting to guests. Here are a few ways to boost the aesthetic of your flat-front house and make it more eye-catching!
What Does It Mean To Have Curb Appeal?
Curb appeal is the term used to describe how attractive a house looks from the street. Having curb appeal means that your property not only has an attractive facade, but also that it stands out in a positive way from other houses on the street.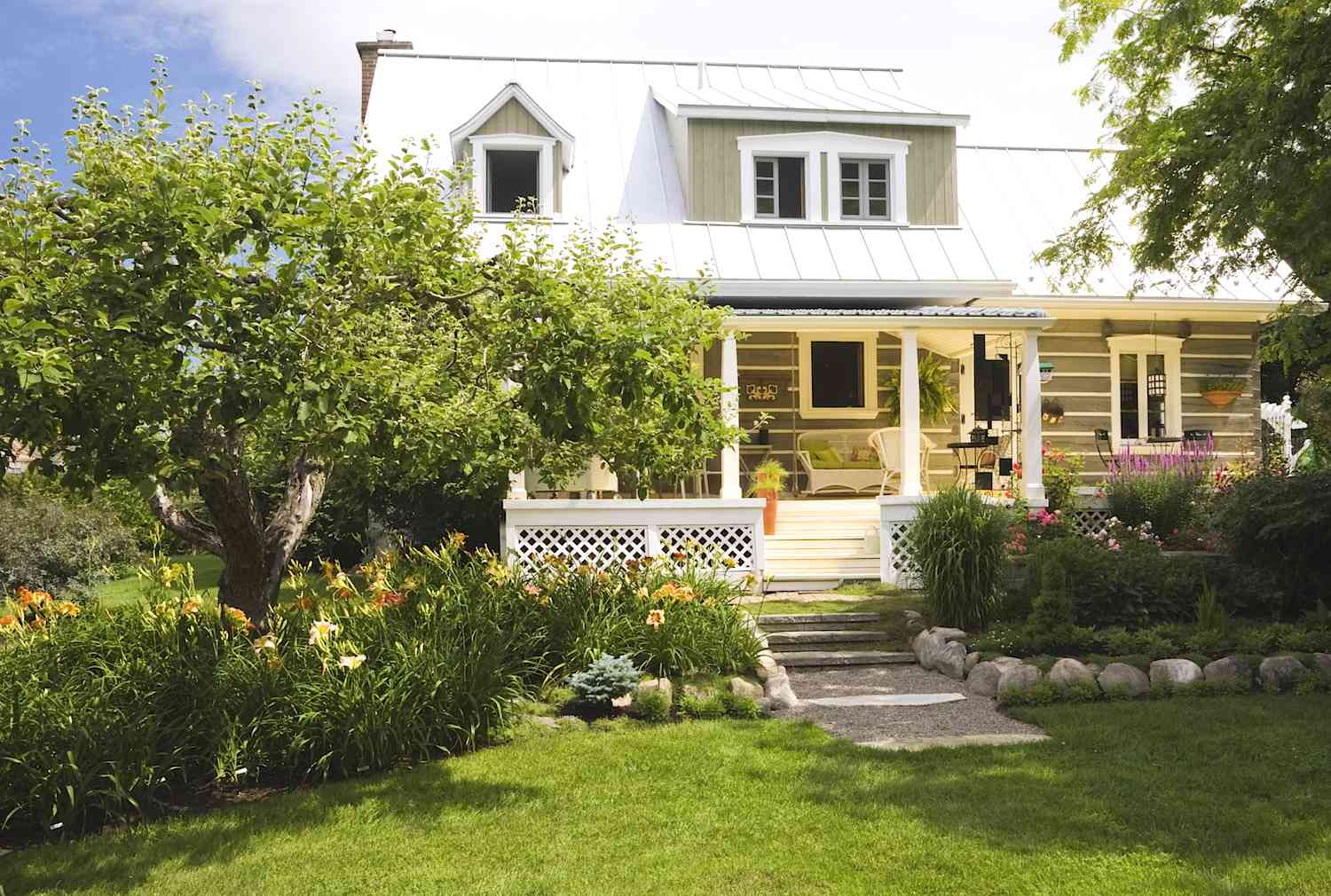 Flat-front houses have considerably less aesthetic charm than traditional architecture, making it difficult to create a noteworthy curb appeal. But with some creative thinking and strategic landscaping, you'll find that even the most ordinary-looking flat-front home can be transformed into something special – with great curb appeal! [1]
What Is The Problem With Flat Front Houses?
Flat front houses often lack the same curb appeal as more traditional homes with prominent front porches and steeply pitched roofs. This is because without enough vertical lines and architectural detail, flat front houses can look dull and unassuming. Furthermore, a flat-front exterior can make it difficult to install outdoor decorations such as plants, lighting fixtures, and other decorative elements.
Thankfully, you can still make your flat-front house look aesthetically pleasing by introducing a few curb appeal elements. With the right design strategies and creative touches, you can transform your home's exterior into an eye-catching sight that passersby will admire.
Why Is Dimension Important?
Adding dimension to a flat front house can go a long way. It's important to break up the monotony of the facade, as well as make it more eye-catching. The most common ways you can add dimension to your home include installing an arbor over the entryway, creating windows or shutters for the flat walls, and adding window boxes or flowerpots for some greenery and color. All of these options are relatively easy and inexpensive ways to enhance your home's curb appeal!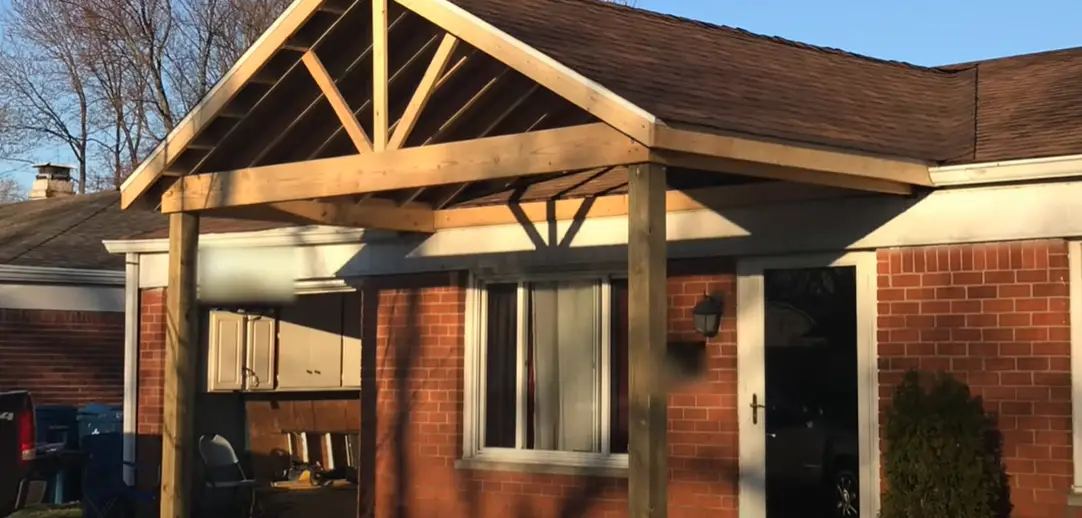 Finally, installing window boxes or flowerpots adds a pop of color and is a great way to bring some nature into your home's exterior.
Transform Your Flat Front Home's Exterior: Simple Strategies For Boosting Curb Appeal
Paint The Front Door A Bold Color
Make an instant eye-catching impact on your flat-front house with a stunningly vibrant front door! Adding curb appeal to your home has never been easier. Choose a contrasting color that stands out against the tone of your siding, such as navy blue or red, for maximum effect.
Add Window Boxes
Installing window boxes on each side of your front door will instantly elevate the look of your home exterior. Fill them with colorful flowers and plants for even more visual interest!
Install Outdoor Lighting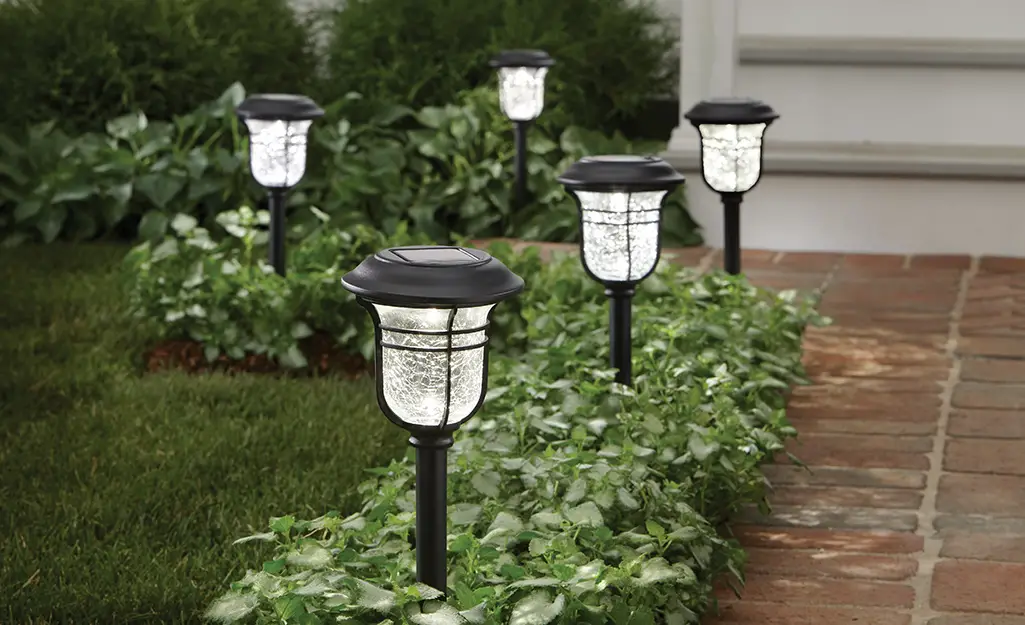 Illuminate your entire façade by installing outdoor lighting around the main entrance, on either side of the garage doors, and down either side of the stairs leading up to it. This will lend an elegant touch to your home and create an inviting atmosphere for guests. [2]
Add Symmetry With Lighting And Planters
You can create a sense of balance and symmetry with lights, planters and other design elements. Place matching planters at the entrance to your flat-front house, or add an outdoor light fixture that is symmetrical on each side of the entrance. This will give the front of your home more visual interest and make it appear larger. Add solar lights to your flower beds for nighttime lighting, which will also provide extra curb appeal.
Create A Focal Point With An Overhang
Consider adding an overhang around your front door area, as this will break up the flatness and create a focal point. Make sure it's well constructed so you won't have to worry about it falling down in a storm. You can also use an overhang to provide shade from the sun and shelter from rain or snow.
Add Color With A Fresh Coat Of Paint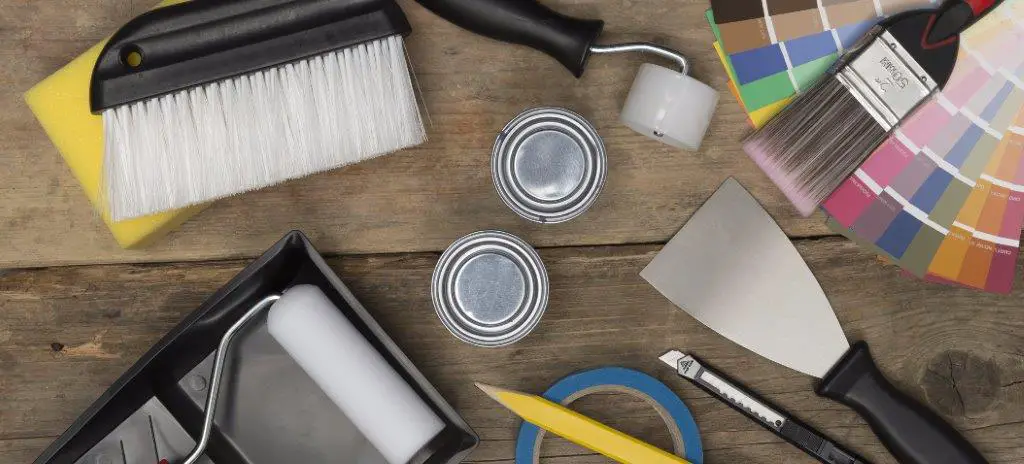 A fresh coat of paint is one of the simplest and most effective ways to add curb appeal to a flat-front house. Choose colors that complement your home's existing exterior; for example, if you have gray siding, choose a bright color such as yellow or blue for the trim around your windows and doors. Don't be afraid to mix up different colors and textures–this will create visual interest and make your home stand out!
Update Your Hardware And Lighting Fixtures
Replacing outdated hardware on your front door, windows and shutters can instantly upgrade the look of your exterior. Look for hardware in a modern style that complements the color and style of your home. Install new light fixtures on the front porch or around the entrance of your house, which will brighten up the area and add to its ambiance. [3]
Add Greenery With Blooms And Vines
Plant beautiful blooms and vines to create an inviting entryway to your flat-front house. Place flower beds around the perimeter of the home and line walkways with greenery. You can also install window boxes filled with colorful annuals or flowering plants that will attract hummingbirds and butterflies, adding even more curb appeal to your home. Adding elements such as these will not only increase the visual interest of your exterior, but will also provide a welcoming atmosphere for visitors.
Create A Comfortable Outdoor Area
Create an inviting outdoor space by making sure your porch or patio is well-maintained and comfortable. Install lanterns or string lights to give the area a cozy feel, and add some furniture that fits with the style of your home. You can also hang window boxes filled with flowering plants to spruce up the area and make it more inviting. By creating a comfortable outdoor area, you can draw attention away from the flatness of your house's facade and instead create a beautiful oasis in which you can relax and entertain guests.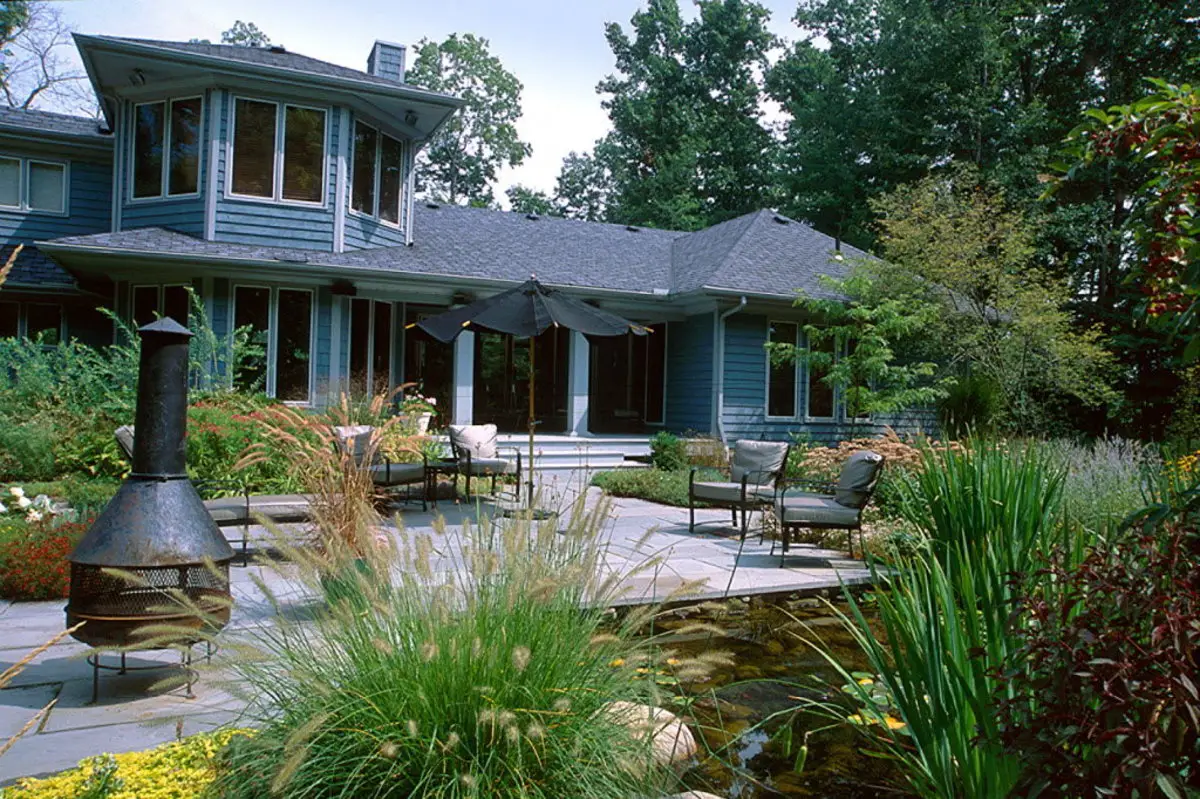 Add Textures With Decorative Accents
Texture is key when it comes to adding curb appeal to a flat-front house. Install decorative accents such as shutters, wrought iron railings and lattice on the outside of your home for an added touch of visual interest. You can also hang window boxes with plants or vines, which will add texture and color to your home's exterior.
Invest In A New Garage Door
If your garage is visible from the street, updating the door can add major curb appeal to a flat-front house. Choose a door with an attractive design that complements the color and style of your home, or opt for one in an eye-catching hue like red or yellow. This will quickly become the focal point of your home's exterior, and you can also install new hardware on it to give it even more character. [4]
Replace Windows And Doors
Replacing the windows and doors of your flat-front house is a great way to update its look. Choose windows with an interesting design or unique shape, or opt for energy-efficient models that will help keep your home warm in winter and cool in summer. The same goes for the doors; try to find one that has some decorative features or details that will make it stand out from the rest of the facade. You'll be amazed at how much of a difference this can make!
Cast It In A New Light
Adding lighting to your exterior is one of the simplest ways to add curb appeal to a flat-front house. Install spotlights or flood lights around your home, and put light fixtures on the porch or near the entranceway. Not only will this help accentuate the beauty of your house at night, but it can also add safety and security as well.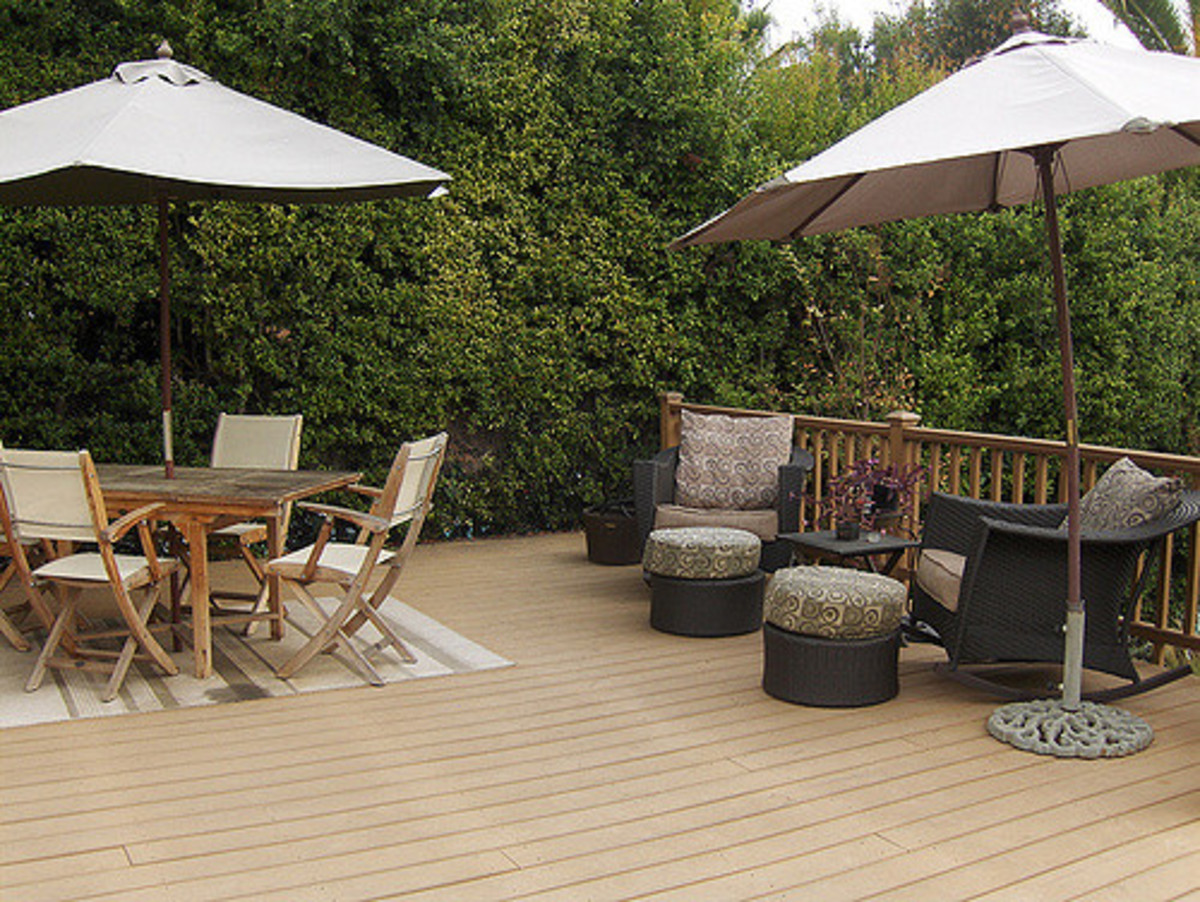 These are just some of the ways you can add curb appeal to a flat-front house. With a few simple updates, you can make your home's exterior look brighter and more inviting. From painting it with colorful accents to adding outdoor furniture and greenery – there are plenty of easy changes you can make that will create an attractive façade for your home! [5]
FAQ
How do you add depth to a flat front house?
One way to add depth to a flat front house is by adding texture and dimension. Consider painting the entire house one color, then adding visual interest with shutters or trim of a different hue on the windows and doors. You could also opt for siding panels in different colors or textures, such as brick or stone veneer for an eye-catching look. Additionally, you can create depth and contrast by incorporating architectural elements such as columns, arches or other ornamental details into your design. Finally, consider installing a bay window or accent window to break up the wall plane and draw attention to certain areas of the façade.
What plants should I use for curb appeal?
It depends on your personal aesthetic preferences and the climate in which you live. Perennials such as daylilies, catmint and lavender add vibrant color that will last for years. Shrubs like boxwood, hydrangea and gardenia make excellent hedges or borders and are relatively easy to manage.
Low-maintenance evergreens such as juniper, yew or holly can provide year-round color while adding to your landscape design. Or if you prefer a more relaxed look, consider ornamental grasses such as muhly grass or blue fescue for subtle texture. Whatever plants you choose, be sure to select species that are well suited for your climate zone so they will thrive with minimal effort on your part!
How can I make the front of my house look better?
There are several ways to make the front of your house look better. Installing outdoor lighting can bring a welcoming, inviting atmosphere to your home at night. Landscaping with colorful flowers and shrubs is also an effective way to add interest, color and texture to your façade. And changing or updating the front door can be a dramatic transformation – try painting it in a bright hue or replacing it with one made from wood or metal. Finally, don't forget the power of furniture: adding chairs and tables creates an inviting place for guests to gather, while window boxes and planters provide eye-catching accents that will draw attention away from any imperfections on the flat front of your house.
What brings down the value of a house?
A number of factors can bring down the value of a house. Poor curb appeal, outdated materials or finishes, structural damage and location are all common reasons why a house might not be worth as much as it should be.
Additionally, certain features that may have seemed desirable when you bought the property – such as a pool or hot tub – could significantly decrease the value if they need repairs or replacement.
Finally, potential buyers will always consider how much work they'll need to put into the home before they're willing to make an offer; so even small issues like peeling paint or a cracked driveway can lead to lower offers on your property in some cases.
How do I add a curb appeal?
One of the easiest ways to add curb appeal to a flat front house is by adding architectural details. This could include columns, window boxes, shutters, or even a portico. These decorative elements can be made from wood, brick, stone, metal or other materials and can really change the look of your house's facade. Another way to add curb appeal is through landscaping. Adding trees, shrubs and flowers near the foundation of your house can create an inviting atmosphere that will draw people in when they drive past.
Additionally, adding pathways or patios with outdoor furniture around your home will give it character and make it more visually appealing as well. Finally, painting your house a bright color or covering it in siding are great ways to give your house an eye-catching appearance.
How can I make my house less boxy?
One way to make your flat-front house less boxy is to add a porch. Porches can be either open or enclosed, and they provide an inviting place to relax and enjoy the outdoors. You can customize the porch by adding columns or balustrades, as well as outdoor lighting fixtures and furniture. This will give your home a more elegant look while also providing additional curb appeal. If you don't want to add a porch, another option is to install window boxes or flower beds along the front of the house.
These will soften the look of your home's straight lines and introduce color and texture into its exterior design. Plant flowers in shades that complement the colors of your home (e.g., pinks and purples for a pink house). You can also paint the front door in an eye-catching color to make it stand out from the rest of the exterior. Finally, consider adding architectural elements like custom shutters and trim around windows, doors, and other details.
What adds depth to flat designs?
Adding contrast, texture, and pattern to the flat design of a house can break up the monotony of a single color or finish. Incorporating stone, wood, stucco, shingles, and other materials will add visual interest and depth to your façade.
Experiment with different combinations of textures and colors for a unique look that stands out from the rest of the neighborhood. You can also use landscaping to add visual appeal to your home's exterior. Plant flowers along walkways and border them with thick shrubbery for added definition.
Place potted plants near doorways and windowsills; not only will it brighten up your curb appeal but it'll also provide much-needed shelter from the elements. Consider adding hanging baskets filled with colorful flowers to your porch or balcony for a unique pop of color.
Finally, if you have space, consider installing an outdoor fountain or other water feature to give your home extra character and charm. Adding any of these features will make your house stand out from the rest!
How much value does curb appeal add to a house?
Curb appeal is a major factor in determining the value of a home. According to a recent survey, 98% of real estate agents said that homes with good curb appeal are more likely to sell for above asking price than those without it. Additionally, 85% of buyers said they would pay more for a house with great curb appeal. So investing in your home's appearance can certainly be worth it in the long run!
Investing time and effort into improving your house's exterior will not only increase its value but also give you an increased sense of pride and satisfaction in owning a beautiful home. With just a few simple improvements, you can create stunning curb appeal that will make passersby take notice!
Useful Video: House Update! Before & After Front Porch/Patio Makeover | Sharlene Colon
Conclusion
Adding curb appeal to a flat front house is not difficult and can be done with some careful planning. With the right approach, you can transform your home's appearance and create a more inviting atmosphere that will attract potential buyers or visitors. You may want to consider adding landscaping features such as trees, shrubs, and flowers for color, texture, and visual interest.
Adding new siding or painting the existing one with colors that enhance its shape is also an option. Finally, you can add outdoor lighting to highlight key features of your home's exterior. By making simple yet thoughtful changes you can dramatically increase your house's curb appeal.
With these tips in hand, now it's up to you to start beautifying the exterior of your flat front house. With some patience, creativity and hard work, you can turn your home into a beautiful oasis that will be the envy of all who pass by.
Good luck!
---
References
https://www.investopedia.com/terms/c/curb-appeal.asp
https://www.meadowlarkbuilders.com/blog/how-to-add-curb-appeal-to-a-flat-front-house
https://www.homelight.com/blog/how-to-add-curb-appeal-to-a-flat-front-house/
https://www.bhg.com/home-improvement/moving/better-homes-and-gardens-real-estate/how-to-improve-flat-front-house-curb-appeal/
https://www.21oak.com/style/how-to-add-curb-appeal-to-a-flat-front-house/