When it comes to decorating your bedroom, wall sconces can be a great way to add style and personality. They also provide soft light that can create a warm and cozy atmosphere. Whether you're looking for something modern or traditional, there is sure to be the perfect set of sconces for your bedroom. In this article, we'll cover some of the best bedroom sconce ideas, as well as answer frequently asked questions and provide useful tips. Read on to learn more!
Hang See-Through Sconces to Let Wallpaper Shine Through
If you have a statement wallpaper in your bedroom, consider using see-through sconces to let the design shine through. This will create an elegant and unique look that is sure to draw attention. You can find sconces in different shapes and sizes, so there's something for everyone.[1]
Try a Double-Pronged Sconce for Some Added Oomph
For those looking for a bit of extra wow-factor in their bedroom sconce design, consider using a double-pronged sconce. This type of light fixture can be used to highlight two different areas of the room, such as bedside tables or dressers. It also adds an eye-catching touch to the overall decor and brings a unique element to the space.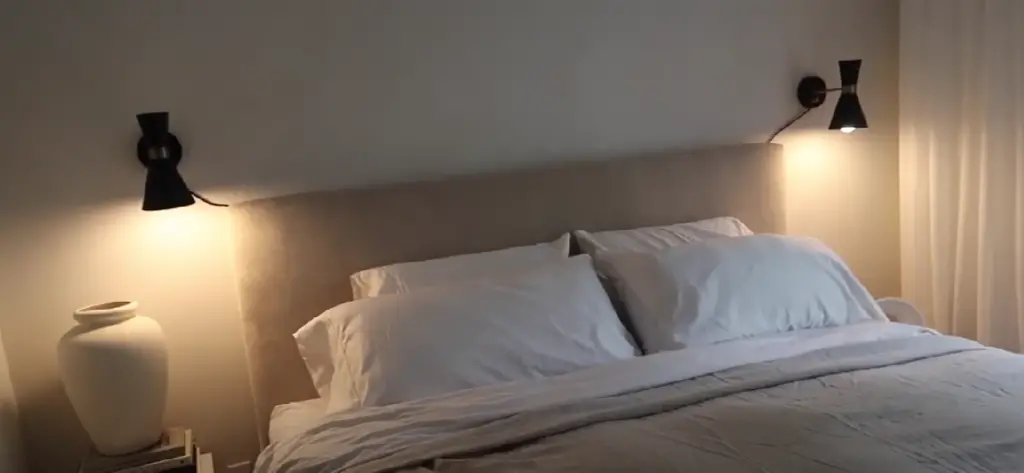 When installing a double-pronged sconce, make sure to choose one that complements the existing decor in your bedroom. A matching pair of wall lamps can create a cohesive look, while bold colors and prints will add an eclectic flair. Be sure to consider size as well— smaller sconces work great in tight spaces, while larger ones are perfect for larger rooms.[1]
Add Character With Modern, Oversized Sconces
Modern, oversized sconces are a great way to add character and interest to your bedroom space. For a minimalistic look, go for simple shapes in black or white. For a dramatic effect, try something bigger and bolder with bright colors and eye-catching patterns.
To create a warm and inviting atmosphere, use sconces with integrated LED bulbs that offer adjustable brightness levels for task lighting or to set the mood.[1]
Opt for a More Petite Option That's Just As Artful
For a subtler approach to bedroom light, consider a petite wall sconce that still has plenty of personality. Perhaps you'd prefer something with an industrial feel or perhaps something more gilded and ornate, whatever fits your decorating style. A smaller size won't overpower the other design elements in your room while also adding soft lighting for an ambient atmosphere.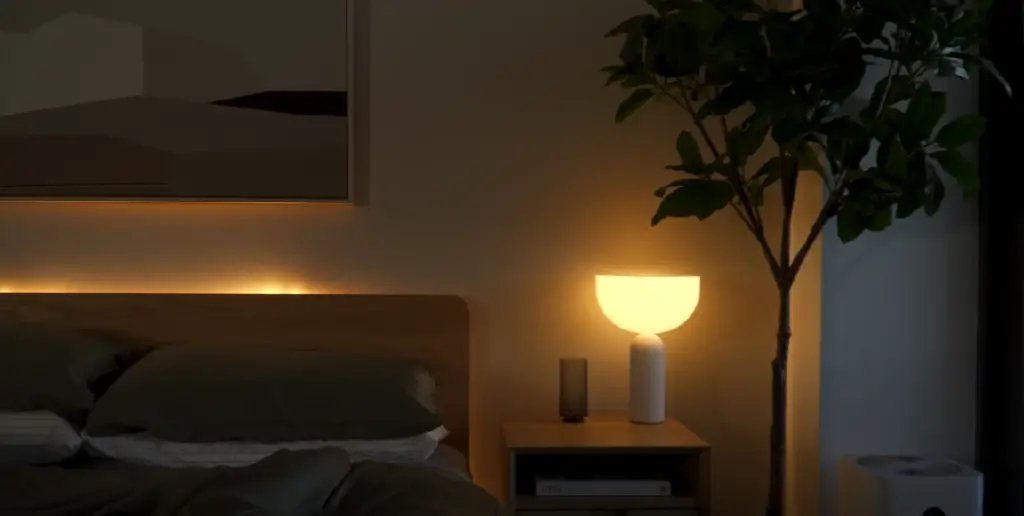 When selecting a petite fixture, pay attention to the wattage and type of bulb that is recommended for the sconce. Make sure that it produces enough light to meet your needs without being overly bright or harsh in the room.[1]
Try Adding a Touch of Vintage With Brass Globe Sconces
Brass globe sconces can give a room an old-world, vintage feel. They provide a soft and inviting light since they often come with frosted glass shades. When installed in the bedroom, these sconces will add character as well as providing comfortable illumination by the bedside. If you'd like to bring extra warmth and texture to the room, then this could be a great choice for you.[1]
Make the Most of an Unconventional Layout Like This One
If you have an unconventional layout in your bedroom, don't let it keep you from adding some sconce lighting. This unique arrangement uses two wall sconces to create a cozy atmosphere that would be hard to achieve with other forms of illumination. The placement allows the light to spread evenly through the room while still creating enough shadows and contrast to keep it interesting. The sconces also provide a unique way of accentuating the wall art, and their height makes them perfect for reading without straining your neck.[1]
Remember That Sconces Don't Have to Go By the Bed
Generally, when you think about sconces in a bedroom setting, they are usually placed on either side of the bed. However, there are many creative and interesting ways to use sconces in your bedroom. One of the most popular is by placing them near dressers or mirrors for added lighting. This can be particularly useful if you have a mirror near your bed, as this can help with getting ready in the morning. Even if you don't have a dresser or mirror nearby, sconces can add an extra bit of lighting to any dark corners of your bedroom.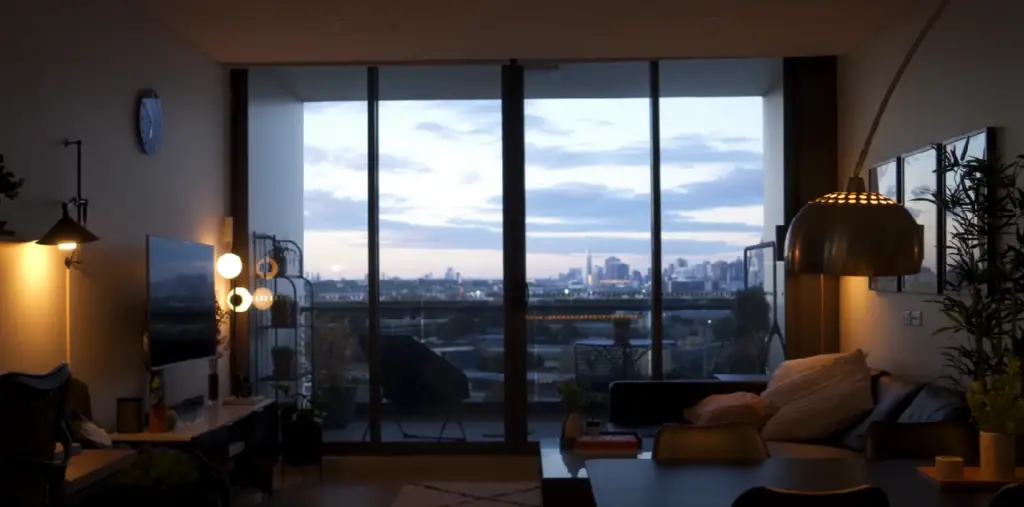 Another popular option is to add sconces on either side of a window or door frame. This can create a beautiful frame of light in the room and is perfect for indirect lighting. If your window has a curtain, consider adding sconces on either side so you can still enjoy natural light during the day while having additional lighting at night.[1]
Cover Unsightly Cords With Special Covers
This way, the cords won't be an eyesore and detract from the beauty of your sconces. You can find these cord covers in a variety of colors and styles, so it's easy to match them with the rest of your bedroom decor.[1]
Position Sconces Next to a Daybed or Reading Chair
Sconces are a great addition to any bedroom, but many people don't know where to place them.
This allows the sconces to provide focused light for activities such as reading and crafting. When placed against the wall, they also provide soft ambient lighting in the room. To maximize the effect of the sconces, consider using dimmable LED bulbs so that you can adjust the light's intensity depending on your needs and mood.
Also remember to keep safety in mind when mounting your sconces. Make sure they are securely mounted according to the manufacturer's instructions, and if possible, use a qualified electrician to install them.[1]
Have Fun With Artful Sconces Like These
Sconces come in all shapes, sizes and colors. From simple and elegant to artful or playful, it's so easy to find the perfect sconce for your bedroom decor. Here are some fun ideas for you to consider:
Vintage Sconces – These give off a rustic charm that looks great in a bedroom setting. Try finding vintage sconces with delicate details that add to the overall aesthetic of the room.
Wallpaper Sconces – Not only are wallpaper sconces great for adding interest and texture to your walls, they can also be a great way to bring color into your bedroom. Choose fun and bold colors or even mix-and-match different patterns for a unique look.
Boho Sconces – If you're after something more eclectic and boho, look no further than beaded sconces! These are incredibly eye-catching, especially when hung in a group of three or four.
Unique Designs – Another great way to bring personality to your bedroom is to choose sconces with interesting and unusual designs. Think about shapes and materials that you wouldn't expect in a bedroom setting![1]
Incorporate a Sconce Directly Onto Your Headboard
If you're looking for an easy way to incorporate a sconce directly into your bedroom, why not look at mounting one to your headboard? This is the perfect option if you don't have much wall space available as it won't take up any additional space. There are many types of sconces that can be attached to your headboard, including wall sconces and even bedside reading lights.
When mounting a sconce directly onto your headboard, consider the size of the fixture and the wattage of light it emits. The last thing you want is for your sconce to overpower your bedroom with too much light. Make sure you choose something that not only fits the aesthetic of your bedroom, but also offers the perfect amount of lighting.[1]
Place a Sconce Perpendicular to the Bed
When you're looking for a unique way to light up your bedroom, consider placing sconces perpendicular to the bed instead of over it. This creates an interesting visual effect that can highlight certain elements in the room and create an overall cozier feel.
This will ensure that they provide enough light while still being far enough away so as to not be too bright.[1]
Make It a Double
If you're looking to make a statement in your bedroom, consider adding a pair of sconces. Making use of two fixtures instead of one will add balance and symmetry to the design. Not only that but having two sconces can also provide more light than just having one fixture alone.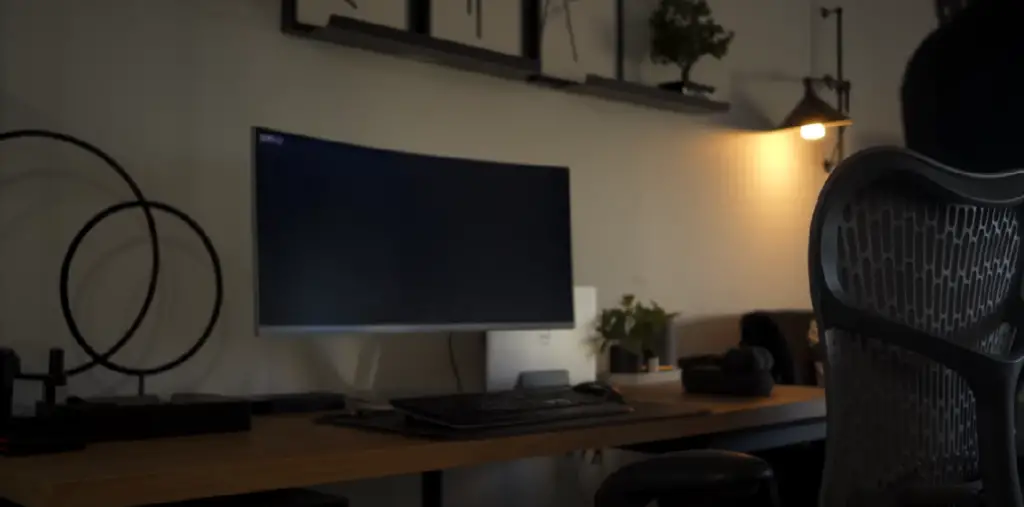 When using a pair of matching sconces, make sure to hang them at the same height and on either side of the bed or a window. For added interest, choose two different finishes or styles that complement each other.[1]
Camouflage Your Sconce
If you want to add a bit of drama to your bedroom décor, but don't want the sconce itself to be a focal point, try camouflaging it. Achieve this look by painting the wall behind it in the same color as the sconce. This will make it blend into its surroundings and won't detract from the rest of the décor.
You can also apply a similar technique to ceiling-mounted sconces. Choose a muted wall color and install the sconce close enough so that its edges just overlap the wall. This will create a seamless connection between the two elements, making it almost impossible to spot.[1]
Brighten Up a Small Nook
Small nooks in the bedroom can be easily lit up with sconces! The key to selecting the right one is to look at your space and determine what kind of light you want. Do you prefer more direct lighting, or something softer? Once you have that figured out, it's easy to find a sconce that fits your needs.
When installing your sconce, make sure it is placed in the right spot to maximize its potential.
This will help you save energy and keep your lighting looking great.[1]
FAQ
How do I choose a wall sconce for my bedroom?
When selecting a wall sconce for your bedroom, there are several factors to consider. First, consider the overall design of the room and ensure that the style of the fixture complements it. Additionally, think about how much light you need and take note of any existing lighting sources in order to avoid creating too much glare. Finally, measure out where the sconce will be placed to ensure that it is proportionate to the room and can provide adequate lighting.
What are bedroom sconces?
Bedroom sconces are wall-mounted light fixtures that are designed to be placed in bedrooms. They provide accent lighting without taking up too much space, and are a great addition to any bedroom. Sconces can be found in a variety of styles and finishes, allowing you to customize your room with the perfect look.
Are wall sconces dated?
No, wall sconces are not dated. In fact, they can be a great way to add an updated look to your home. By choosing the right style and finish for your bedroom, you can create a modern and stylish space that is sure to impress guests.
What is the difference between a sconce and a wall light?
The main difference between a sconce and a wall light is that sconces are typically smaller fixtures that can be placed up higher on the wall, while wall lights tend to be larger fixtures that require more space. Additionally, sconces typically provide accent lighting, while wall lights provide ambient or task lighting.
What are the rules for sconces?
When it comes to sconces, there are a few general rules you should follow. Make sure that the size of the fixture is proportional to the room and also consider how much light it will provide. Additionally, try to avoid placing fixtures too close together in order to avoid glare, and ensure that they are placed at eye-level. Finally, make sure that you select a style and finish that compliments your bedroom's design.
Where is the best place to put sconces?
The best place to put sconces in your bedroom is on either side of the bed, or placed at eye-level near other light sources. Additionally, you can also place them on either side of a dresser or mirror, as this will add a nice touch of accent lighting. Just make sure to consider the overall design and size of the room in order to ensure that your sconces don't overpower the space.
Why use wall sconces?
Wall sconces are great for bedrooms because they provide a subtle, yet effective source of light. They can be used to create an ambient atmosphere or add a touch of style and sophistication to any space. Additionally, wall sconces don't take up too much space and don't require any complicated wiring – making them easy to install.
What is the purpose of sconces?
The purpose of sconces is to provide accent lighting in the home. They can be used to add a touch of style and sophistication to any room, or can be used as task lighting for reading or other activities. Additionally, they are relatively small fixtures that don't take up too much space – making them great for small bedrooms.
Useful Video: BEDROOM MAKEOVER Ep3: Sheer Curtains & Wall Sconces | Cozy Minimalist
Conclusion
Bedroom Sconce Ideas can be a great way to add style and personality to any bedroom. Whether you're looking for something to accent an existing decor or completely redefine your space, the right sconce lighting can make all the difference. With so many available styles, materials, and shapes, there's sure to be one out there to suit your individual needs and tastes. Consider measuring the size of your space, as well as the layout, when choosing a sconce light for your bedroom. Think about how much natural light is available and what type of ambiance you'd like to create. Taking these factors into account will ensure you find the right sconce for your space.
It's also important to remember that bedroom sconces should always be installed by a professional. Whether you choose an electrician or a handyman, it's worth taking the time to find someone who is experienced in this type of installation. That way, you can rest assured that the job will be done correctly, without any safety risks.
References:
https://www.thespruce.com/bedroom-wall-lights-ideas-7098335