Welcome to the world of Cape Cod bedroom ideas! Whether you're a DIY enthusiast looking for new and inspiring design ideas, or an interior designer looking for a new direction for your client's home, this article is here to help. We'll answer some of the most frequently asked questions about Cape Cod style bedrooms and provide useful tips on how to create the perfect look. So let's get started!
Working with Angled Ceilings
One of the signature features of Cape Cod style bedrooms is their angled ceilings. This unique feature can be difficult to work with at first, but fear not—we have some tips that will help you make the most of your space.
Once you've identified the angles, make sure that your furniture is placed appropriately to take advantage of them rather than detract from them. Tall dressers and armoires can be great for creating height in rooms with sloped ceilings, while beds placed at angles can create a more intimate sleeping space without sacrificing comfort. [1]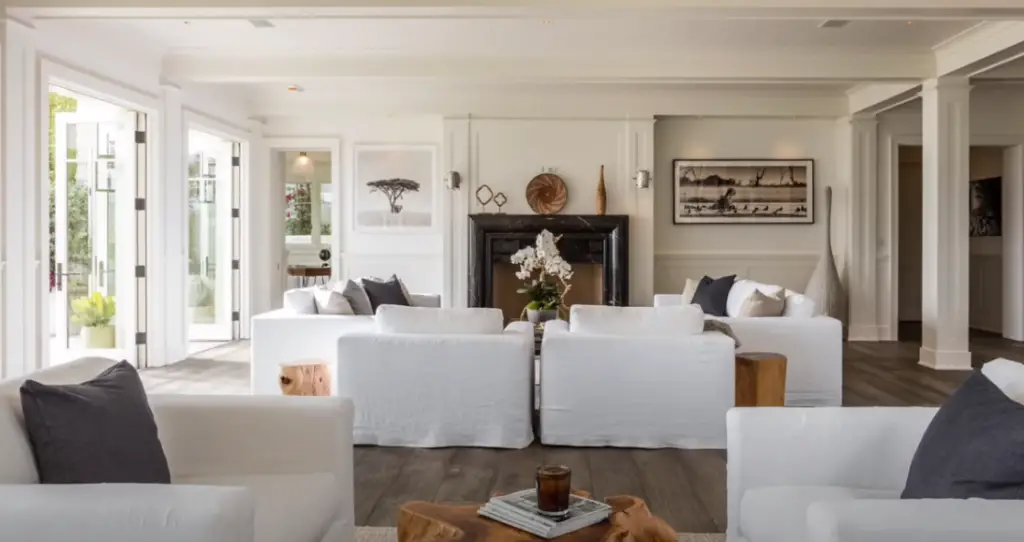 Decorating a Cape Cod Style Bedroom
When it comes to decorating a bedroom in the Cape Cod style, there are a few important things to consider. These design elements can help you create an inviting and cozy room that will evoke the relaxed feel of life by the sea.
Start with a calming color palette when selecting your wall colors. Choose shades of blue, green, beige or gray to invoke the feeling of being near the ocean. You can add texture and depth by adding a few accent walls with wallpaper or board-and-batten paneling.
Choose furniture pieces that are in line with the traditional Cape Cod style such as sleigh beds, white wicker furniture, or bright-colored rattan pieces. Add some extra comfort with area rugs and accent pillows in coordinating colors. [1]
Pick the Right Colors
When deciding on the color scheme for your Cape Cod bedroom, there are certain colors that will give it a more traditional look. A great option is to choose white or cream walls with light blue accents. You could also use shades of green, such as sage green or seafoam green, and pale yellows to bring out the beachy vibes of the space. Adding in some nautical blues and reds can add a touch of maritime style as well.
When picking out furniture for your Cape Cod bedroom, look for pieces that have classic lines and natural wood finishes. Wicker or rattan chairs or dressers are great choices as they bring a cottage-style charm to the room. You could also go for a more modern look with white furniture and light blue accents that still give you a beachy feel. [1]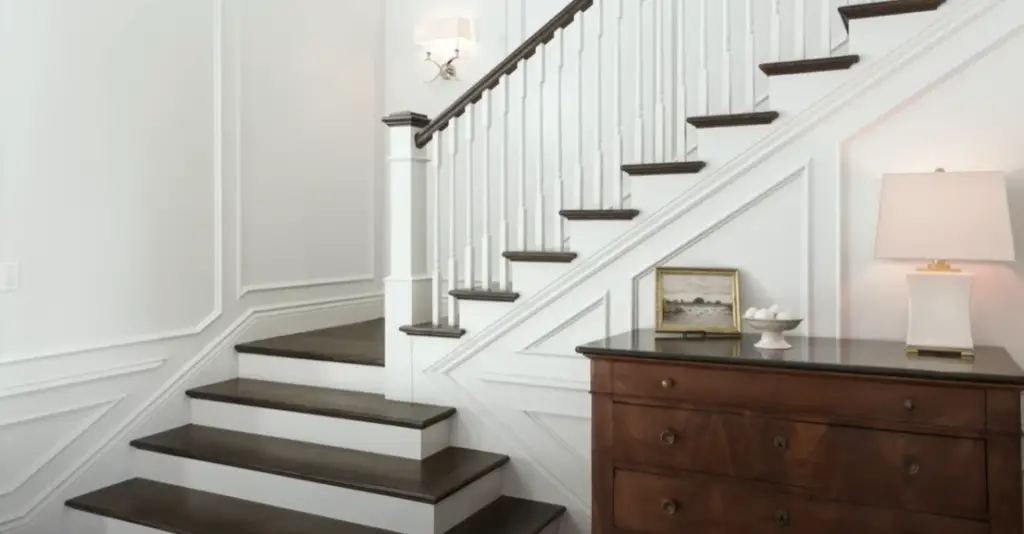 Choose Furniture
For your Cape Cod bedroom, you should focus on timeless, white furniture as a starting point. To bring the beachy look to life, consider adding wicker pieces to the mix—from beds and armchairs to dressers and nightstands. Rattan wall mirrors are also great for adding texture to a room. To complete your nautical-inspired haven, look for whitewashed wood and weathered-look furniture with light blue accents.
No Cape Cod bedroom is complete without a few carefully-selected accessories. Throw blankets in a light navy or soft gray can add extra warmth and comfort to the room during colder months. [1]
Create a Cozy Bed
Cape Cod style bedrooms are perfect for creating a cozy and inviting space. With their classic elements, such as white-washed walls, painted wicker furniture, and wooden accents, Cape Cod bedrooms provide a timeless look that can be easily updated with the right accessories. Whether you're interested in adding subtle elements to an existing space or starting from scratch, creating a cozy bed is the perfect place to start with Cape Cod bedroom ideas.
When selecting your bedding, opt for classic colors such as navy blue, white, gray and tan. For a timeless look that will always be in style, purchase quality linens in traditional patterns such as stripes or plaids. Don't forget to complete the look with a white quilt and comfy throw pillows! If you want to add some extra warmth, opt for an area rug in coordinating colors. [1]
Scatter Accent Pieces
Accent pieces are an essential part of any bedroom design. You can choose from a variety of accent pieces to add a touch of color, texture and life to your room. Cape Cod style bedrooms often feature bright colors like blue, white and yellow as well as beachy motifs such as shells, seahorses and anchors. Scatter some accent pieces around the room for a unique and fun look. Try placing them on bedside tables, dressers and shelves. You can also try hanging wall art with beachy themes or displaying wood carvings of Cape Cod wildlife like whales, seals and seagulls. [1]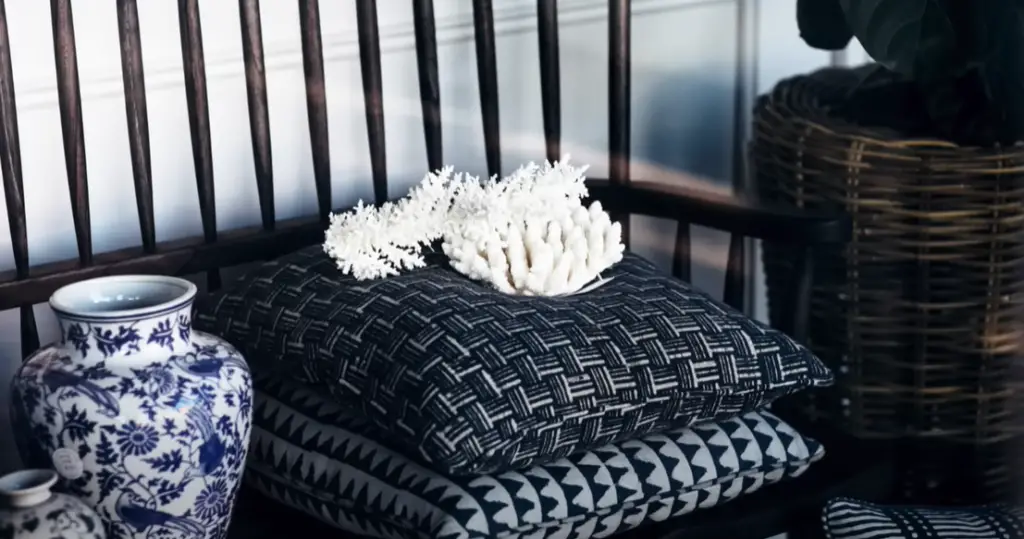 Trending Décor
The interior design of a Cape Cod bedroom is typically characterized by its use of light colors and nautical influences. Whether you are looking to create an airy coastal escape or a cozy, romantic hideaway, there are plenty of creative ideas to help you achieve your desired look. From crisp white wood paneled walls to soft blue and white accents, there are several ways to create an inviting atmosphere in your bedroom.
Many of the most popular Cape Cod bedroom ideas revolve around incorporating classic nautical touches into your décor. Consider adding a navy blue striped bedspread and a few wooden sailing boats or anchors on your wall. For a slightly more modern take, swap the classic nautical elements for a few pieces of modern furniture in shades of navy blue and white. [2]
Cape Cod Colors
One of the best ways to bring a classic Cape Cod look into your bedroom is by using colors inspired by the area. Soft blue, light green, and muted beige all evoke feelings of sea, sand, and sky. If you prefer something a little bolder, select shades of coral or navy that still capture the atmosphere of the area. To tie it all together, consider adding crisp white elements as an accent.
When applying your colors to the walls, use traditional painting techniques to create depth. Try a nautical pattern in one corner for a unique look, or simply add stripes or polka dots throughout the room. [2]
Nautical Details
If you're looking to add a classic touch of Cape Cod style to your bedroom, start by incorporating nautical details. Add hints of blue and white stripes and sailboat motifs throughout the room with wall art, furniture pieces, bed linens, and other accents. Consider using a whitewashed wood-paneled look for the walls, with a few wall hangings like oars, starfish or anchors. Hang up some life rings or other nautical decorations to give the room a more coastal feel.
Adding some outdoor elements can also help create a beachy vibe in your bedroom. Include pieces like wicker furniture, or an old-fashioned steamer trunk for storage. You can also bring in a few plants and greenery for an extra touch of nature. [2]
Wood Everywhere
A classic Cape Cod bedroom is all about wood. From the walls to the furnishings, everything should be made of natural materials for a rustic and cozy feel. If you don't want to invest in solid wood furniture, opt for painted or distressed pieces for an authentic look. [2]
Kitchen-Focused
When it comes to creating a cozy, homey atmosphere in your bedroom, you can't go wrong with the classic look of Cape Cod. Whether you're looking for simple touches or complete overhauls, here are some ideas for adding a kitchen-focused twist to your bedroom makeover:
Add a classic farmhouse sink to your bedroom for an instant country-style update.
Hang a set of vintage-style copper pans on the wall for an eye-catching pop of color.
Place a cutting board or rolling cart beside your bed for easy access to snacks and drinks throughout the day.[2]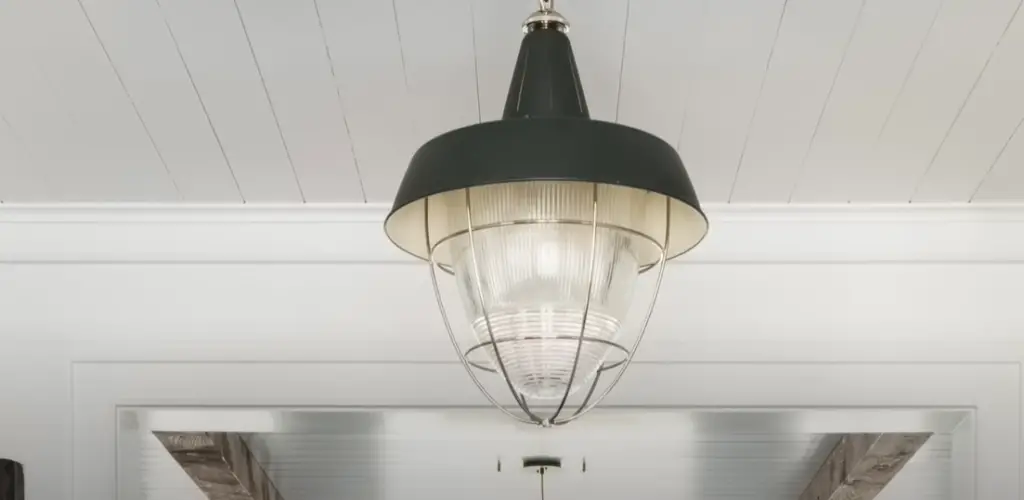 Maximize Light
When it comes to placing furniture, keep it light and airy! If you have a smaller space in your bedroom, then opt for pieces that are clean-lined and won't take up too much room. For example, try opting for a simple platform bed with no headboard or footboard instead of a traditional four-poster bed. This will open up the room and make it appear bigger.
When decorating, focus on finding ways to let in as much natural light as possible by using sheer curtains or blinds. Use a light color palette with splashes of bright colors that reflect the ocean views outside your window. [2]
Cape Cod Decorating
When it comes to decorating a bedroom, there are few styles that can compete with the classic charm and cozy atmosphere of Cape Cod-style. Not only is this style incredibly timeless, but it also offers endless possibilities for creating an inviting space that will make you feel right at home.
If you're looking to inject a bit of classic New England style into your bedroom, here are some tips to get you started. [2]
FAQ
How to decorate a Cape Cod wall?
Decorating a Cape Cod style wall is easy. Start by painting the walls in light, neutral colors like white, beige or gray. Then use nautical-themed decor such as ship wheels and anchors to bring out the beachy vibe of your space. If you want to add a bit more personality to your room, you can use bright colors and patterns like blues, yellows or reds. Lastly, hang a few pieces of art that have a coastal theme such as seascapes or beach scenes to really capture the essence of your Cape Cod style bedroom.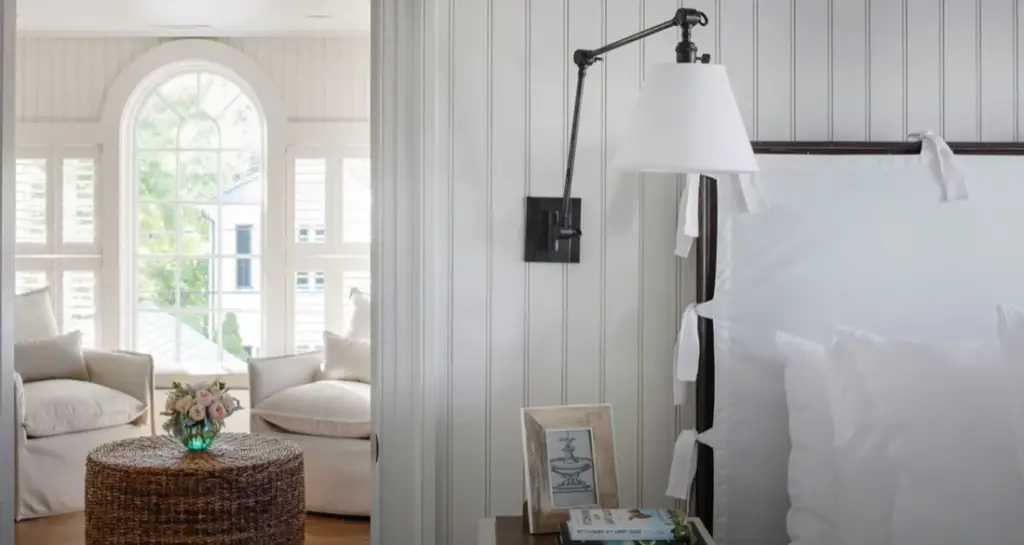 How do I make my bedroom Coastal?
Creating a coastal bedroom is all about bringing in breezy, beachy elements. Start by painting the walls with light colors such as whites or grays to create a calming atmosphere. Bring in textured bedding like seersucker and linen for a cozy feel. Then add decor pieces that have nautical motifs such as blue-and-white striped patterns and anchors. Finally, hang pieces of art that feature beach scenes or seascapes to bring your coastal bedroom to life. With these tips in mind, you'll be able to create the perfect coastal escape.
What are the elements of Cape Cod's interior design?
Cape Cod interior design is all about capturing the feeling of a beachside escape. The key elements are light and airy colors, nautical-inspired decor, and lots of natural textures. Paint your walls in light shades of white, beige or gray to create a calming atmosphere. Add decor pieces that have a coastal vibe such as starfish, anchors, and ship wheels. Then use natural textures like wood furniture, woven rugs and seagrass baskets for a rustic feel. Finally, hang pieces of art with beach scenes or ocean views to bring your space to life.
How can I make my bedroom look posh?
If you want to give your bedroom a posh look, start by painting the walls in hues of white or gray. Use luxurious fabrics like velvet and silk for bedding, window treatments, and furniture upholstery. Incorporate gold accents into the space such as mirrors and lamps to add sophistication. Hang some modern art pieces on the walls to give your room a refined feel. Finally, add some greenery to your room with succulents or flowers for an added touch of luxury. With these tips in mind, your bedroom will be looking posh in no time!
What makes a room look expensive?
There are a few key elements that can make a room look more expensive. Start by painting the walls in light, neutral shades and then add some bold accent colors for contrast. Incorporate luxurious fabrics like velvet or silk into your bedding and furniture upholstery. Hang modern art pieces on the walls for an expensive aesthetic.
How do I give my bedroom hotel vibes?
Creating a hotel-like bedroom is all about creating a luxurious atmosphere. Begin by painting the walls in hues of white or gray and then add some bold accent colors for contrast. Incorporate plush fabrics such as velvet, silk and satin into your bedding and furniture upholstery. Hang modern art pieces on the walls to give your room a polished look. Finish off the look with some gold accents such as mirrors, lamps and other decorative pieces. With these tips in mind, you'll be able to give your bedroom a five-star feel!
How do you ask a hotel to make your room romantic?
When asking a hotel to make your room romantic, let them know what type of atmosphere you're looking for and what services you would like. Some ideas include dimming the lights, providing rose petals and candles, setting up amenities like champagne and chocolate-covered strawberries, and playing relaxing music. If the hotel offers spa services or private dining, these are great options as well. With some advance planning and the help of the hotel staff, you can create a truly romantic experience for you and your partner to enjoy.
How do you get cozy in a hotel room?
To get cozy in a hotel room, start by creating a relaxing atmosphere. Dim the lights and add some candles for ambiance. Bring along blankets and pillows to create a snuggly bed setup. Hang sheer white curtains over the windows to block out light so you can sleep in peace. Turn on some soothing music or your favorite show on the television to let your mind drift away. Finally, treat yourself to some snacks and a warm beverage for an extra bit of comfort. With these tips in mind, you'll be able to create a cozy hotel experience.
How do I make my house feel like a luxury hotel?
If you want to give your home a luxury hotel feel, start by introducing rich fabrics and textures into the space. Choose furniture upholstery in velvet or silk and throw pillows in shimmery metallics. Hang modern art pieces on the walls for a sophisticated look. Incorporate some gold accents such as lamps, mirrors and decorative pieces to add a touch of glamour. Finally, accessorize with seagrass baskets, woven rugs and textured throws for a luxurious feel. With these tips in mind, your home will be feeling like a five-star hotel in no time.
Useful Video: HOW TO Decorate CAPE COD Style Interiors | Our Top 10 Insider Design Tips
Conclusion
To sum up, Cape Cod bedroom ideas are a great way to add a classic touch to your bedroom. Whether you go for the traditional white and blue color scheme or opt for something more contemporary like exposed wood beams, there are plenty of ways to give your space the perfect Cape Cod vibe. Don't forget the key components—natural materials, rustic decor, and a nautical feel—and you'll have the perfect Cape Cod bedroom in no time. Good luck!
References:
https://www.doityourself.com/stry/capecodstyle
https://www.elephantstock.com/blogs/inspiration/how-to-add-charming-cape-cod-interior-design