Are you looking for a unique way to add some style and personality to your bedroom? Whiteboards are a great choice! Not only are they functional, but they can also be quite cute when decorated with inspiring quotes or drawings.  In this article, we'll give you tips on how to choose the best whiteboard for your space and how to decorate it with a few cute ideas. Let's get started!
Whiteboard as an Idea Generation
Whiteboards are great for brainstorming ideas or writing down important notes. If you're looking to add something more creative to your bedroom, a whiteboard can be the perfect place to start. You can use it as an idea board by jotting down any ideas that come to mind, no matter how silly they might seem. You can also use it to plan out future projects or list down tasks for the day. [1]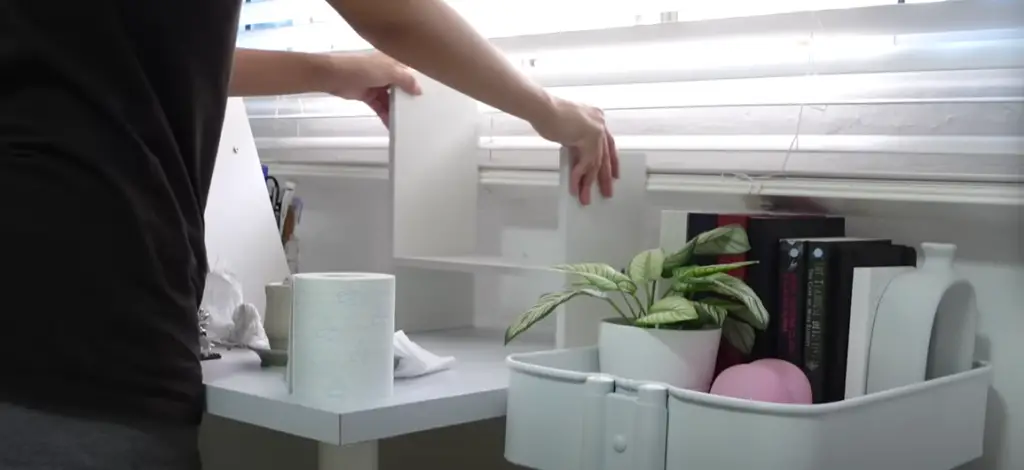 Ideas for a Creative Compliment-A-Thon
Are you looking for a fun way to spread creativity and positivity in your bedroom? Try out this compliment-a-thon idea. Take a whiteboard and dedicate it to acknowledging your friends, family, or yourself! Here's how it works:
Write down a compliment on the board that you want to give someone else.
Ask your friends, family members, or roommates to do the same—write down a compliment for someone else!
As each person writes their compliments on the board, take turns reading them out loud and be sure to thank the writer of each one.
When it's your turn, you can either choose to accept the compliment or pass it on to someone else.
At the end of the Compliment-A-Thon, everyone should be feeling uplifted and encouraged! [1]
Create a vacation itinerary using a Whiteboard
Using a whiteboard in the bedroom is an excellent way to plan out your vacation. You can draw up maps and mark down tourist attractions, restaurants, and other places of interest. If you're staying in one place for the duration of the trip, use a marker or colored pen to circle points of interest that are within easy walking distance. This will help you plan out where you want to go and avoid the hassle of finding yourself in a place that's too far away.
You can also use your whiteboard to list all the things you want to do during your vacation. If it's a beach trip, write down activities like swimming, surfing, snorkeling, etc. If it's a city break, make a list of popular attractions and other places you want to visit. By doing this, you can make sure that you don't miss out on any must-see sights or activities during your trip. [1]
Make a Weeknight Daily Menu That You Can Actually Stick To
Design a menu of easy, healthy meals that you can make in 15 minutes or less. Make sure to include some recipes you've tried and loved and also add some experimentation so it's not boring. Find ways to repurpose leftovers for an even quicker dinner. Put your menu on the whiteboard for a fun presentation as well as for easy reference. [1]
Fun and Motivating Sayings to Put on a Whiteboard
You can add fun and motivational sayings to your whiteboard to make it stand out in your bedroom. Here are some great ideas on what you could write on your white board:
"Dream big, then dream bigger"
"Life isn't about finding yourself, it's about creating yourself"
"It always seems impossible until it's done"
"Make your wildest dreams come true today"
"The best is yet to come!"
"Don't give up, the beginning is always the hardest"
"There's no such thing as impossible, there's only level of difficulty"
"You can do anything you set your mind to!"
"The harder you work, the luckier you get"
"Progress not perfection" [1]
A Customized Chore Schedule
Whiteboards are great for planning purposes, so why not use one to plan out your daily chores and activities? You can create a customized chore schedule for yourself or the entire family. Each day of the week, assign tasks to complete such as laundry, cleaning, and cooking meals. This will help keep your room clean and organized, while also providing a visual reminder of what needs to be done. Plus, it's fun to check off tasks as you complete them! [1]
Whiteboard Notes for Homework
Do you have a student in the house? Whiteboards are perfect for those times when your child needs to work on their homework. Place this whiteboard in their bedroom and let them write down all the questions they need to answer, tasks that need to be done and any other notes that can help with their studies.
You can also go a step further and purchase a dual-sided whiteboard with erasable markers. One side can be used for writing homework tasks and the other for problem solving or drawing diagrams. This way, your child can use the board to their advantage when completing assignments. [1]
How to Make a DIY Whiteboard Wall
Step 1: Choose your whiteboard background
The easiest way to create a whiteboard wall is to use chalkboard paint. You can find this type of paint at most hardware stores and even online. Choose a shade that matches your bedroom décor or go for something fun and bright! [2]
Step 2: Prep the background of your whiteboard
Before you apply the paint, make sure to prep the surface for application. Start by lightly sanding the area and wiping it down with a damp cloth. Next, use painter's tape or masking tape to create a border around the edge of your whiteboard wall. This will help keep you from having any messy edges once the project is finished. [2]
Step 3: Apply dry erase paint to the wall
Once the wall has been prepped, it's time to apply the paint. Use a roller brush and cover the entire surface of your whiteboard with two coats. Make sure to let each coat dry before you add another one. [2]
Step 4: Wait for the dry erase paint to cure
Once the dry erase paint has been applied, it will need to cure for several days. During this time, make sure not to touch or write on the whiteboard wall until it is completely cured. [2]
Step 5: Write on your new whiteboard wall
Once the dry erase paint has cured, you can use it just like a regular whiteboard. Write down your ideas and to-do lists or create beautiful works of art on your new DIY whiteboard wall! Enjoy this easy project that allows you to express yourself in style.
When it comes to adding a fun touch to your bedroom, a whiteboard wall is the perfect way to do it. With just a few supplies and some time, you can create this unique decorative element that will help make your bedroom organized and cute! [2]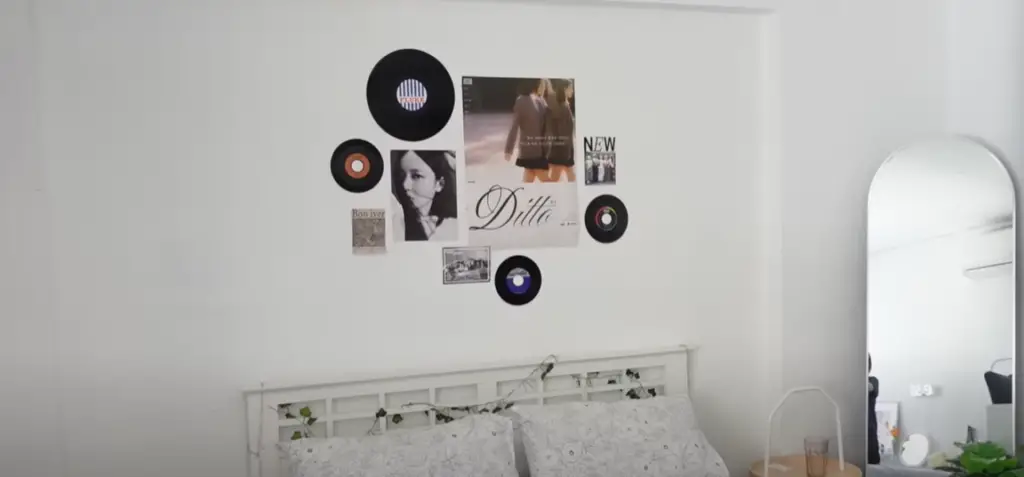 FAQ
What should I put on my whiteboard in my room?
There are lots of cute whiteboard ideas that you can use in your bedroom to create a fun, vibrant space. You could opt for some inspirational quotes to motivate and keep you on track with your goals. Alternatively, if you're an art enthusiast, why not draw or paint something unique onto the boards? If you prefer practicality, you can use your whiteboard to write reminders, plan activities, and jot down notes.
How do you make a whiteboard look cute?
To make your whiteboard look cute, you can get creative with the frame and background. Choose a frame that complements the design of your bedroom, such as metal or colorful plastic frames. If you're feeling crafty, you could create a wainscoting border around the board to add interest. As for the background, you could pick a color that matches your room's theme, or use fun patterned contact paper to create an eye-catching display.
Do whiteboards help with ADHD?
Whiteboards can help people with ADHD in many ways. The visual aspect of the board serves as a great tool for tracking goals, organizing tasks, and taking notes. Whiteboards also provide a convenient outlet for expressing creativity and helping to manage stress levels. Additionally, they can be used to regulate anxiety levels by providing an opportunity to visually plan out strategies for dealing with stressful situations.
Is having a whiteboard in your room good?
Having a whiteboard in your room can be great for many reasons. Whiteboards make it easier to stay organized and on track with tasks, goals, and reminders. They also provide an area that encourages creativity and can help to reduce stress levels. Plus, they look really cute when properly decorated!
What not to use on a whiteboard?
It is important to avoid using permanent markers or ink on your whiteboard, as these can be difficult to remove and can damage the surface. Also, try not to write too hard with the marker, as this can also leave behind residue. When it's time to clean up the board, use a damp cloth and special whiteboard cleaner to ensure that any ink residue is completely removed.
Is it OK to use water on a whiteboard?
No, you should never use water on a whiteboard. Water can damage the surface and cause the ink from markers to run or smudge. When it's time to clean off your board, use a damp cloth and special whiteboard cleaner for best results. Make sure to dry off any remaining moisture with a paper towel before writing on the board again.
What to do on a whiteboard when bored?
When you're bored and don't know what to do, why not make use of your whiteboard? You could draw or paint something fun and creative. If you prefer practicality, you can use the board to write notes, plan activities or jot down reminders. Alternatively, if you enjoy inspiring quotes and words of wisdom, why not write a few of these down to motivate yourself each time you look at your board?  Whatever you choose to do, make sure it brings you joy!
Does hand sanitizer damage whiteboards?
No, hand sanitizer will not damage whiteboards. However, it is important to be careful when using hand sanitizer on your board. Make sure the area is well ventilated and ensure that you wipe off any residual liquid before writing on the board again. Additionally, keep in mind that some hand sanitizers contain alcohol, which can strip away the ink of permanent markers.  So, it's best to use this product with caution and keep it away from your whiteboards.
Is hand sanitizer good for a whiteboard?
While hand sanitizer is a great tool for disinfecting and protecting your hands, it's not recommended for use on whiteboards. As mentioned before, some hand sanitizers contain alcohol which can strip away the ink of permanent markers. Additionally, since hand sanitizer is a liquid product, it has the potential to damage the board's surface if not wiped off properly. Therefore, it's best to avoid using hand sanitizer on whiteboards and opt for a special cleaner instead.
Useful Video: aesthetic room makeover
Conclusion
If you're looking for a simple, low-cost way to spruce up your bedroom and make it more organized, consider using whiteboard ideas for bedrooms. They provide a great way to quickly jot down your thoughts and plans in the comfort of your own home without having to worry about messy handwriting or wasted paper! Plus, they come in a range of styles and sizes, so you can find the perfect whiteboard for your bedroom. Try implementing some of these cute and creative ideas to give your bedroom an instant update!
We hope that this article has provided you with all the information you need to get started on designing a unique and stylish bedroom space with whiteboards. From creating a to-do list or displaying your favorite quotes, there are plenty of options for you to choose from. Best of luck with your project!
References:
https://definebottle.com/cute-whiteboard-ideas-for-bedroom/
https://bloomintheblack.com/diy-whiteboard-mural/