If you're looking for a unique and stylish way to decorate your bedroom, Terracotta Bedroom Ideas could be exactly what you need. With its warm tones and rustic feel, terracotta is becoming increasingly popular in the world of interior design. The texture adds depth to any room and has the potential to completely transform it with its natural beauty. In this article, we will discuss the benefits and drawbacks of terracotta bedroom ideas, as well as some useful tips on how to incorporate them into your home. We'll also answer some frequently asked questions about terracotta bedroom options so that you can make an informed decision before decorating your space. So let's get started!
Bring A Holiday Air In The Sleeping Area
Terracotta bedroom ideas can bring a unique holiday feel to the sleeping area. The terracotta tiles, walls and furniture all have traditional Mediterranean elements that will make you feel like you're on vacation in the comfort of your own home. The warmth of the terracotta also creates a relaxed atmosphere, which is great for getting a good night's sleep.
When used creatively, terracotta can also be very stylish and modern. The key is to choose the right accessories to go with it such as bold colors, patterned rugs or artwork. This will help bring the room to life and create an inviting atmosphere for both sleeping and waking hours.[1]
Warm The Atmosphere Of The Bedroom
Terracotta is known for its warm and inviting atmosphere, so use this to your advantage in your bedroom design. You can start by incorporating terracotta-colored furniture pieces, like a bed frame, nightstands and dressers. If you're feeling creative, try painting the walls a light shade of terracotta to really make your bedroom feel cozy. You could also opt for terracotta-colored curtains or rugs to bring in the color without overpowering the room.
Finally, accessorize with warm accents like decorative pillows, candles and other items. If you want a more rustic look, add some antique pieces like an old wooden mirror or a vintage-style armchair. The key is to find the right balance of warm hues and natural decor pieces that will make your room an inviting place to relax.[1]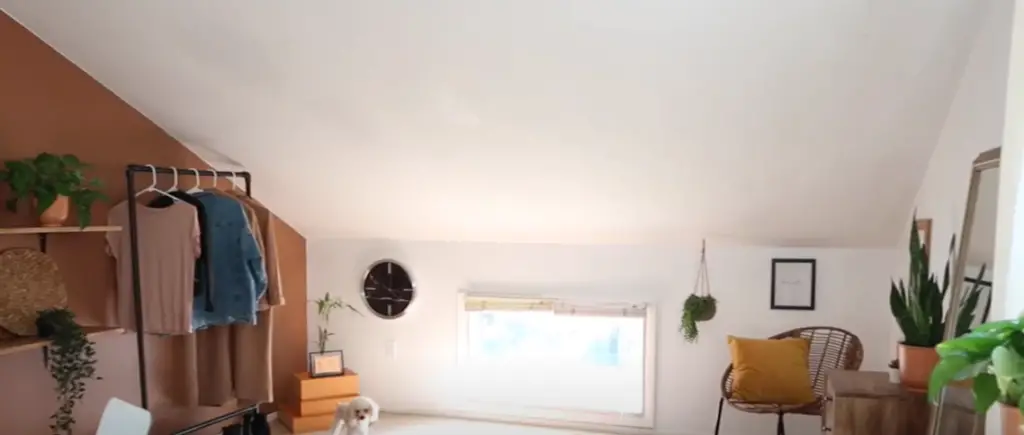 One Color: Several Atmospheres For The Bedroom
Terracotta bedroom ideas can help you create anything from a bright and rustic Mediterranean atmosphere to a subdued, cozy bedroom. Terracotta is known for its warm, earthy tones that exude comfort and tranquility.
If you're looking to create an inviting room with just one color, terracotta is the ideal choice. You can layer different shades of terracotta to create a richer color palette and add texture with accents of wood, metal and other materials.[1]
A Terracotta-Colored Bedding Set
Terracotta is a warm, earthy hue that can make any bedroom feel inviting and comfortable. Whether you're looking to add a pop of color or to create a more neutral palette, terracotta-colored bedding sets are the perfect way to achieve your desired look. From quilts and duvets to sheets and pillows, there are plenty of options to choose from to personalize the perfect terracotta-colored bedroom.[1]
A Terracotta Wall In The Bedroom
Adding a terracotta wall in the bedroom is a great way to bring a hint of rustic charm, warmth and color into your home. Terracotta walls are easy to install and come in various shades and textures, so you can easily find one that suits your taste. Plus, terracotta walls give off a natural earthy vibe, making them perfect for a calming and relaxing bedroom ambiance.
When it comes to decorating the terracotta walls in your bedroom, you can opt for simple yet timeless designs such as painting one wall a solid color or hang some framed artworks. Alternatively, you could use stencils to create patterns on the wall, or even add some terracotta tiles for an interesting textured look.[1]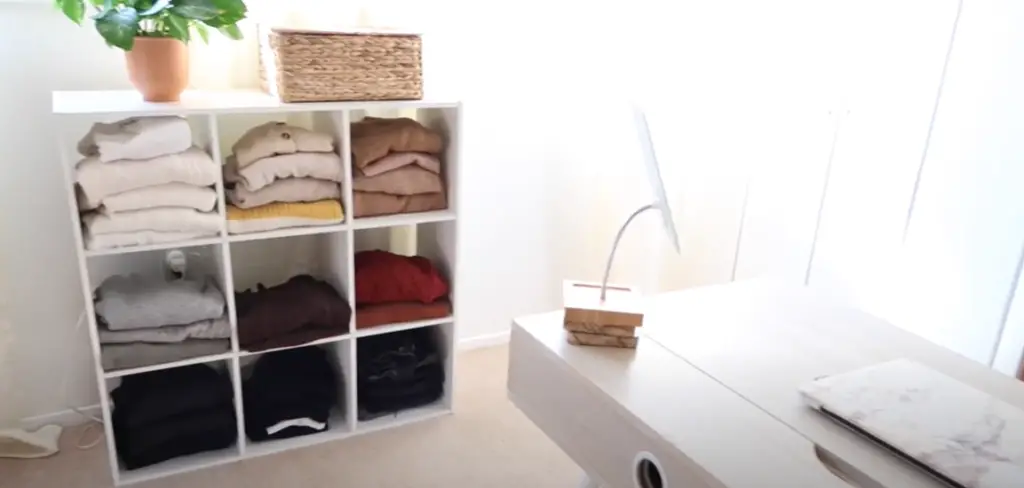 Terracotta-Colored Rugs And Curtains
A great way to incorporate a terracotta-colored palette into your bedroom is by adding some rugs, curtains or drapes in shades of terracotta. You can find different varieties of terra cotta-colored curtains and rugs that will brighten up even the darkest room. As an added bonus, they are affordable and easy to install. If you are looking for something more unique, consider making a statement with textured fabrics such as velvet or jute. They will bring in texture and provide warmth to the room.[1]
Add Warmth To The Bedroom With Terracotta Walls And Headboard
Terracotta is a great way to add warmth and rustic charm to your bedroom. With its earthy tones and natural texture, terracotta walls or headboards can help create an inviting atmosphere in the room. Here are some ideas on how you can incorporate terracotta into your bedroom decor:
Install terracotta tiles on the walls or headboard. You can choose from a wide range of terracotta tile shapes and sizes, so you'll be sure to find something that fits your style.
Incorporate terracotta into other elements in the bedroom, like furniture and fixtures. Terracotta lamps, vases, and accent pieces can be used to help tie the look together.
If you're feeling adventurous, you could also try painting your walls or headboard with terracotta paint. This will give you a more dramatic effect than using tile.[2]
Highlight Window Frames With A Bold Terracotta Shade
Using a terracotta shade on your window frames will add a warm and inviting atmosphere to the room. This is an easy way to create a feature wall in your bedroom. You can also accent this look with complementary colors or even white for contrast. It's important to consider lighting when selecting the color – since terracotta can be quite dark, it's best to use a shiny finish so the light is reflected off the frame and brightens up the room.
To complete this terracotta bedroom look, add textured curtains or blinds in complimentary colors such as creams and blues. This can help to break up the warmth of the terracotta color and create a more inviting atmosphere.[2]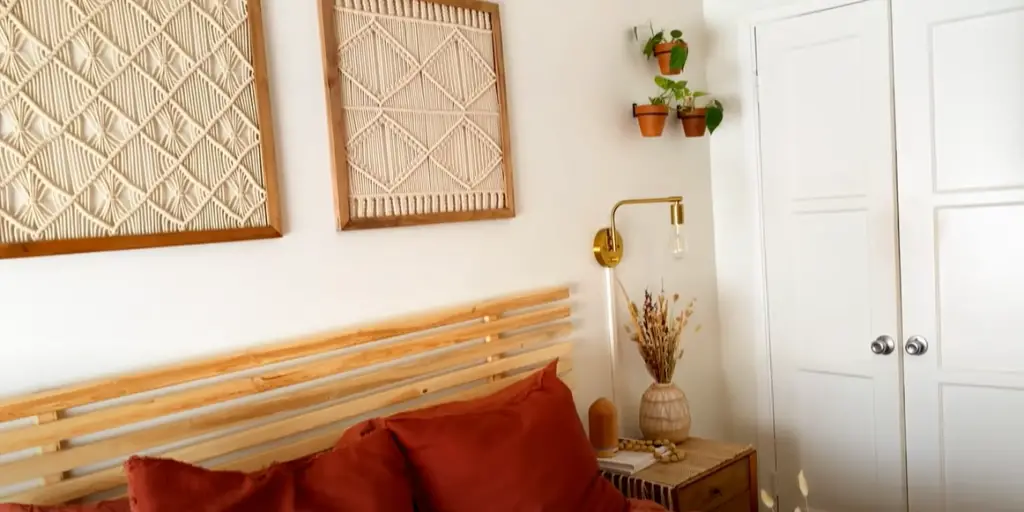 Use Soft Terracotta Shades For A Calming Feel In A Dining Area
Terracotta shades are perfect for giving a room a warm and inviting atmosphere, making it the ideal choice for dining areas. Soft terracotta shades can be used to create a calming feel in the dining area while also adding texture and color to the space. To keep a subtle look, opt for slightly lighter tones of terracotta and combine them with neutral colors such as white, cream, or gray. This combination will bring a sense of warmth to the room without overpowering it. Adding furniture pieces with natural materials such as wood and wicker can also help to create a cozy atmosphere that encourages spending time in the dining area. If you're looking for an eye-catching focal point, consider adding a terracotta feature wall with patterned tiles. This will add depth and texture to the space while also creating a stunning backdrop for the dining area.[2]
Decorate With Statement Wallpaper In A Dark Terracotta Hue
A big part of decorating a terracotta bedroom is adding the right statement wallpaper. Dark terracotta hues are great for creating an inviting and cozy atmosphere in the room, while still keeping it light and airy. When choosing wallpaper, look for subtle patterns that add texture without overwhelming the room. Select a color palette to match the terracotta color and pick colors that will help tie all the elements of your bedroom together.
For example, if you want to create a cozy and rustic feel in your room, opt for shades of brown and neutral colors like beige or gray. If you prefer something more modern, then choose brighter colors like pink or blue to help bring out the warmth of the terracotta.[2]
Conjure Country House Style With Terracotta Walls And Floral Prints
If you love country house style, but also want a modern twist on the classic look, terracotta walls are an excellent choice. This warm and inviting hue looks beautiful combined with floral prints, furnishing in natural materials and traditional details such as exposed wooden beams or window shutters.
Terracotta is a great addition to a bedroom, as it creates an intimate atmosphere that's perfect for sleeping. The color also helps give the room a cozy and inviting feel, while still looking modern and stylish.[2]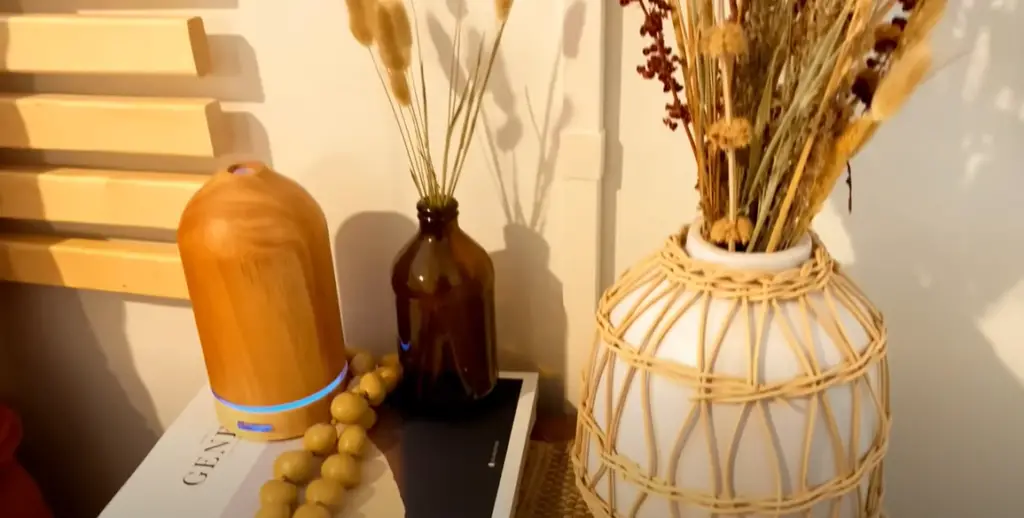 Use Terracotta Tiles In The Bathroom For A Moroccan Edge
Terracotta tiles provide a classic and timeless way to bring a Moroccan flavor into your home. Perfect for creating mosaics, terracotta can be used in the bathroom as flooring or on walls as an eye-catching feature. With some creative design you can use tiles of differing shapes and sizes to create intricate patterns that will turn heads and impress your guests.
For a more contemporary style, use terracotta tiles in shades of gray and white to create a modern twist on traditional Moroccan designs. Install tiles along the walls or choose an eye-catching pattern to give your bathroom a unique look and feel.[2]
Add Spicy Terracotta Accent Pieces For A Sophisticated Look
Terracotta is a beautiful and warm color that can really make a bedroom seem alive. Adding accent pieces such as terracotta pillows, throws, rugs, or lamps will create an interesting look without overwhelming the room. You can even find terracotta furniture that will add to the ambience of your room. If you want to be more subtle, choose soft white furniture with a few terracotta accent pieces to create a sophisticated look.[2]
Create A Cozy Sanctuary With Dark Terracotta Walls
If you're looking to create a cozy sanctuary in your bedroom, terracotta walls are the perfect way to achieve that. Dark terracotta walls add warmth and depth to any space, creating a tranquil atmosphere for relaxing and unwinding. Not only do they look great, but they also have some practical advantages as well.  For example, terracotta absorbs heat and keeps your bedroom cool during the summer months.
When it comes to decorating a terracotta-themed bedroom, there are some important considerations to take into account before you start. First of all, bear in mind that the walls should form the backdrop for the rest of the room's design. You'll want to choose a color that is easy on the eye but still makes a statement – terracotta is perfect for this![2]
Add Warmth To A Monochrome Kitchen With Terracotta Cabinetry
Are you looking for ways to add warmth and texture to a monochrome kitchen? Consider terracotta cabinetry! Whether you choose to use terracotta tiles as your main material or incorporate it into the furniture and fixtures, its earthy hue can be incredibly versatile. With terracotta, you can bring life and personality to any space while also keeping with a neutral palette.
When it comes to terracotta cabinetry, there are many different ways you can go about incorporating the material into your kitchen. For instance, you could use terracotta tiles for your countertops and backsplash, or even arrange them in unique patterns on the walls. If you want to go full-on terracotta, you could opt for a large set of cabinets or an integrated island with terracotta doors. Alternatively, adding a few touches of terracotta cabinetry can be just as effective.[2]
Go Bold And Beautiful With Statement Terracotta Fabrics
Terracotta is one of the hottest colors right now and it's a great choice for bedrooms. To really make an impact with terracotta, go bold and choose statement fabrics that will add drama to your bedroom. Thick velvet curtains, satin bedding or even patterned cushions in shades of terracotta. A single piece of statement fabric can really bring a room together and make it feel instantly more luxurious. And if you're worried about the color being too overpowering, then opt for lighter shades of terracotta instead. These will still give you that bold look without making the room look too busy.[2]
What Colors Go Well With Terracotta?
Terracotta is an earthy, warm color that stands out in any space. It can be paired with many other colors to create a cozy atmosphere. For instance, you might want to pair terracotta with tan or cream for a neutral look that won't be overwhelming. Alternatively, you could opt to use dark blues and greens to give the space a richer feel, or add in some pops of vibrant colors like yellow and red for contrast. If you want an energetic atmosphere, try incorporating black, white, and gray into your terracotta bedroom ideas. No matter what look you're going for, there's sure to be a great combination that will work perfectly in your room.[2]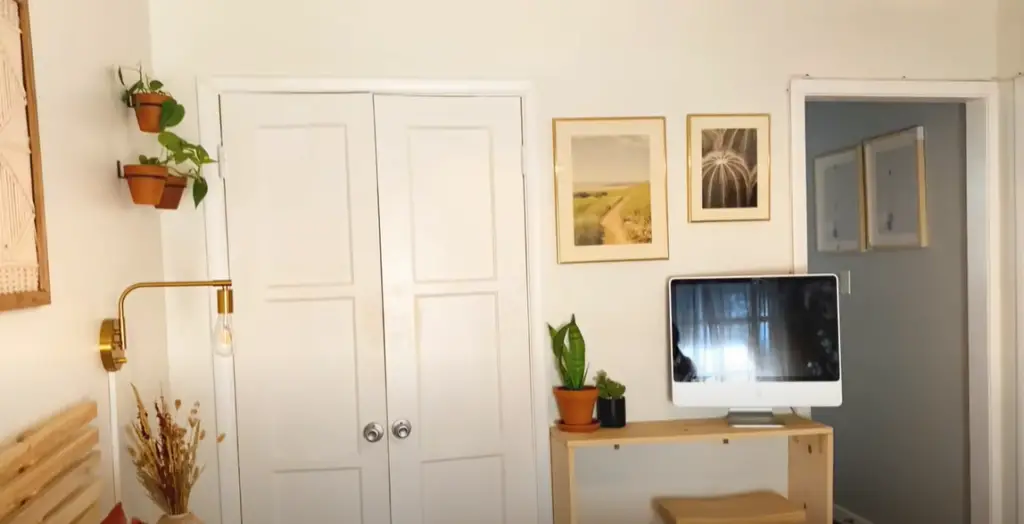 FAQ
Is terracotta a good bedroom color?
Terracotta is a great color for bedrooms because it creates a warm, cozy atmosphere. It can be used as part of an accent wall or incorporated into your bedding and other accessories. Terracotta also pairs well with neutral colors like gray and white, so you can create a balanced look in your bedroom. Additionally, terracotta is a timeless color, so it won't go out of style anytime soon.
What Colors go with terracotta?
Terracotta pairs well with many different colors, depending on the look you're going for. For a classic look, try pairing terracotta with white, gray, and black. If you prefer something brighter, consider yellow or blue accents. You can also add pops of color with green plants or wall art. Finally, gold and silver accents can help create a luxurious look.
What is a good combination for terracotta?
A classic combination for terracotta is white on the walls, gray bedding and accessories, and touches of black. This creates a timeless look that will never go out of style. You can also try layering different shades of terracotta for an interesting color palette. Finally, add some gold or silver accents to give your bedroom a luxurious look.
How to decorate a terracotta room?
When decorating a terracotta bedroom, the best place to start is with your bedding and accessories. Choose simple, neutral colors like white or gray and add pops of color with terracotta accent pillows or blankets. You can also incorporate terracotta into wall art and other decorative items. Finally, keep in mind that plants are a great way to bring life into your bedroom. They can be used as accents or focal points and will help create a peaceful atmosphere.
Is terracotta a trendy color?
Terracotta is a timeless color that never goes out of style. It pairs well with many other colors, so you can easily create a look that will last for years to come. Additionally, terracotta is known for creating a warm and cozy atmosphere, so it's perfect for bedrooms. With the right accents and accessories, your bedroom will always be on-trend.
What color walls go best with a terracotta floor?
A terracotta floor can be a great way to add warmth and character to your bedroom. To best show off the floor, consider painting the walls in a light color such as white or cream. This will create a bright and airy look that will help balance out the terracotta tones. You can also choose to paint one wall in an accent color like yellow or blue. This will help to create contrast and add some visual interest.
Do terracotta and gray go together?
Terracotta and gray are a great combination for creating an elegant bedroom. The terracotta will help to create warmth and coziness, while the gray will provide balance and grounding. Choose bedding that has both colors in it and add some black accents for contrast. This will create a timeless look that is sure to last for years to come.
What are the disadvantages of terracotta flooring?
Terracotta flooring can be a great way to add character and warmth to your bedroom. However, it does have some potential disadvantages. Terracotta is prone to staining and fading over time, so it's important to regularly seal and reseal the flooring. Additionally, terracotta can scratch easily, so it's important to use the correct cleaning products to protect the surface. Finally, terracotta can be cold underfoot in winter, so you may want to consider using area rugs for extra warmth.
Useful Video: SCANDI BEDROOM MAKEOVER DIY headboard ON A BUDGET
Conclusion
Terracotta bedroom ideas are a great way to add warmth and charm to any space. Whether you want an inviting atmosphere for relaxing, entertaining friends or just having a cozy place to sleep, these timeless decorating ideas can help you make the most of your terracotta-inspired home. With so many options available, it's easy to create a unique and cozy atmosphere that you can enjoy for years to come. Be sure to pick colors and materials that fit your personal style and don't be afraid to experiment with different design elements until you find the perfect combination for your space. With a little planning, creativity, and patience, you can transform any room into an inviting haven with terracotta bedroom ideas. Good luck!
References:
https://www.architectureartdesigns.com/terracotta-in-the-bedroom/
https://www.homesandgardens.com/interior-design/terracotta-decor