Are you looking to make money in real estate? Flipping houses is one of the most popular ways to do so. It involves buying a property, renovating it, and then selling it for a profit. But before you can start flipping houses, you need to know how to find them.
Finding the right house that has potential for renovation and resale can be difficult if you don't know what you're looking for or where to look. With some research and dedication, however, anyone can learn how to identify properties with maximum flip potential. In this guide we'll discuss different methods of finding good deals on homes that have excellent opportunities for successful flips.
How To Find Houses To Flip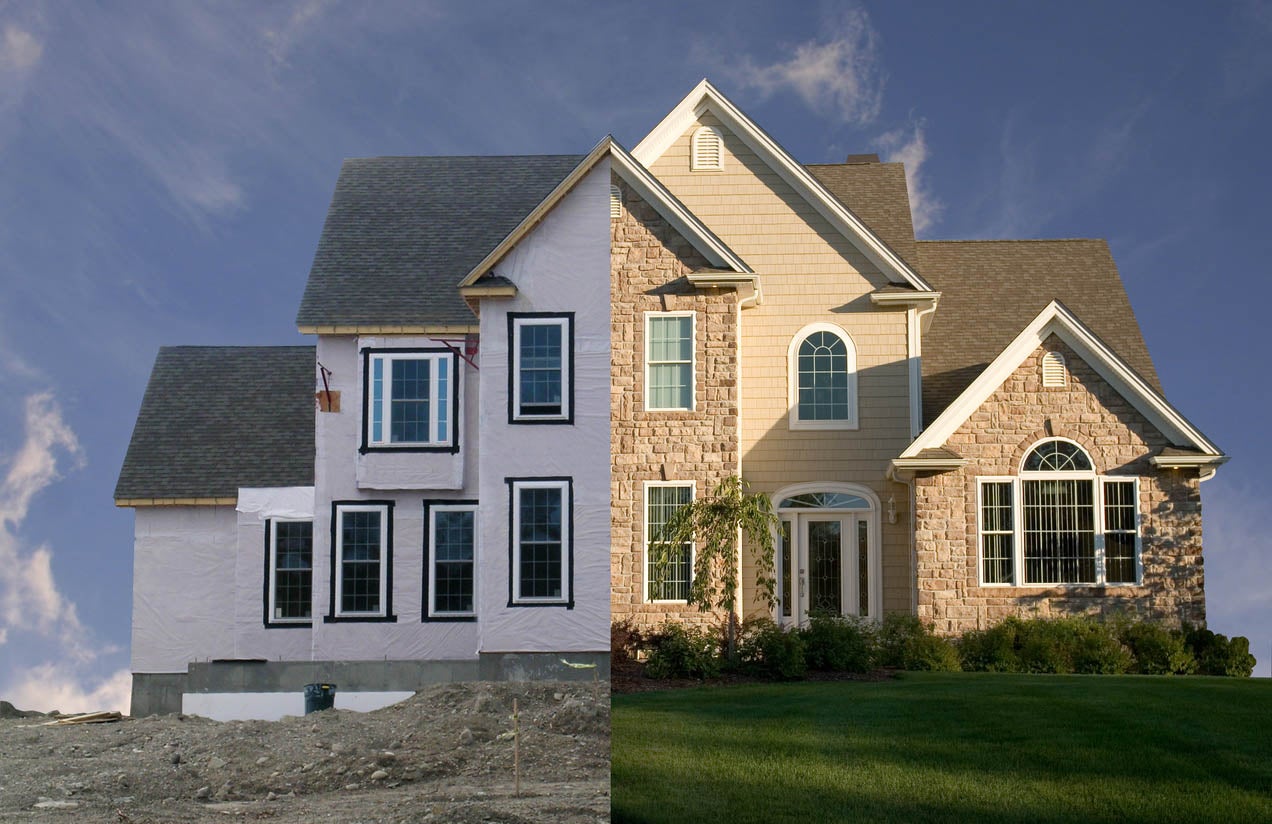 Let's take a closer look at how you can find houses to flip.
Craigslist and Facebook Marketplace
Craigslist and Facebook Marketplace are popular sites for finding potential house flipping opportunities. On Craigslist, you can search the real estate section for homes that are listed below market value with descriptions indicating they need work. On Facebook Marketplace, you can use filters to search for houses in your area that meet your criteria.
Zillow, Trulia, Etc.
One of the most common methods to find houses to flip is through an online real estate platform like Zillow or Trulia. With these sites, you can quickly search for properties in your local area that are actively listed and are in need of repairs. You can then filter the results based on things like price range and condition level so that you can find the perfect property to flip.
Additionally, many of these sites offer detailed information on the houses that are listed, including photos and descriptions from the real estate agents who posted them. This makes it easy to get an idea of what kind of repairs may be needed before you even visit the home for yourself. With Zillow and Trulia, you can also save your searches and be alerted whenever a new house fits the criteria that you set.
This helps ensure that you don't miss out on any great opportunities.
Your Local Neighborhood
When you're searching for houses to flip, the best place to start is your local neighborhood. It's a great way to understand the market and get an idea of what kind of homes are selling in your area. You can talk to realtors, look online for listings, or even drive around neighborhoods looking for potential deals.
Other Local Professionals
In addition to real estate agents and brokers, there are many other local professionals who can help you find houses to flip. Property managers often have extensive knowledge of the local real estate market and may be able to provide leads on properties that are in need of renovation. Home inspectors can assess a structure's condition and help you determine if a property is a good investment.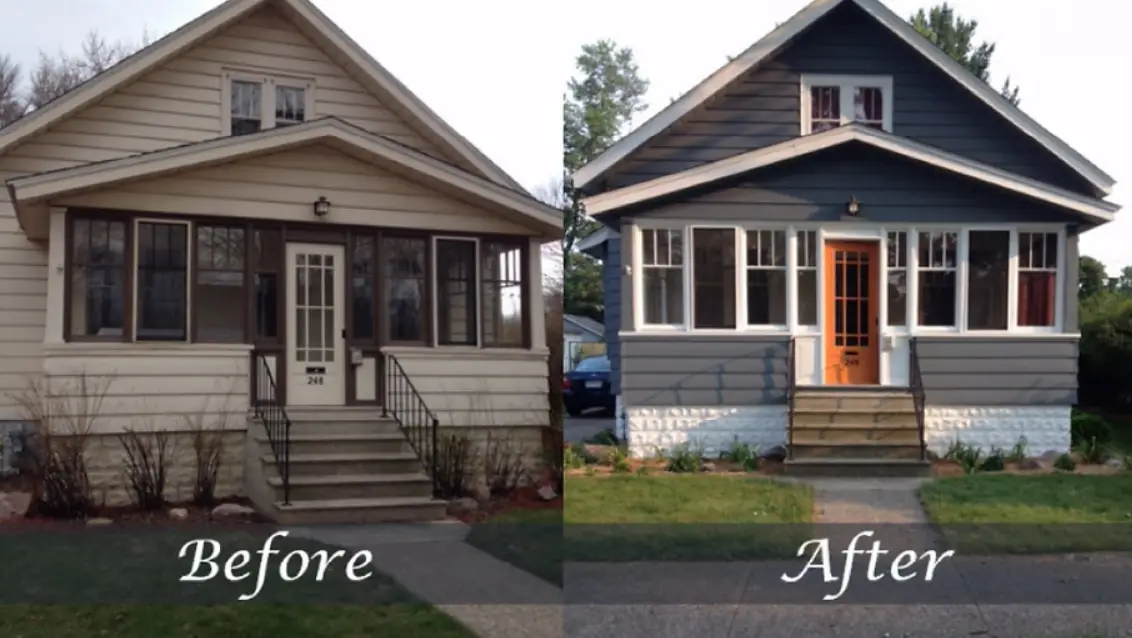 Additionally, contractors and other tradespeople can help you understand what kind of renovations might be necessary on a particular project. Networking with local professionals in the real estate industry is key to finding houses to flip. [1]
Targeted Advertising
Targeted advertising is a great way to find houses to flip. You can use online services like Facebook Ads, Google Ads, or even local newspapers and radio commercials to reach potential buyers in your area. By targeting specific demographics, you can focus on people who are already looking for homes to buy and will be more likely to consider flipping a house. You can also use targeted advertising to let them know that you are an experienced flipper and can help them find the perfect home.
Be sure to include any qualifications or experience you have in flipping houses so people know they can trust you.
Content Marketing and SEO
Content marketing and SEO can be powerful tools when it comes to finding houses to flip. Content marketing involves creating content that is helpful, educational, or entertaining for potential buyers of a property. This could involve creating blog posts, videos, webinars, or other types of content that answers commonly asked questions about house flipping or gives advice on what to look for when buying a property. SEO, or search engine optimization, involves optimizing content for specific keywords related to house flipping so that it is easier to find in search engine results pages.
This can include using targeted titles and meta descriptions, as well as utilizing certain keywords in the body of the text. Both content marketing and SEO can help drive more potential buyers to a website or property listing, making it easier to find houses to flip.
Already Foreclosed or Seized Properties
One of the easiest and most cost-effective ways to find houses to flip is through already foreclosed or seized properties. Foreclosures happen when the borrower defaults on their mortgage and the lender repossesses the property. Seized properties are usually taken by government authorities, such as when a homeowner fails to pay taxes. These kinds of homes are often priced lower than market value and present opportunities for investors to make a profit.
To find foreclosed or seized properties, you can check with your local courthouse or government agency where the property is located. You can also search online through foreclosure listing sites like RealtyTrac, Foreclosure.com and HUDHomeStore as well as local real estate agents. [2]
The Old Standbys – And Why They're Not Necessarily That Great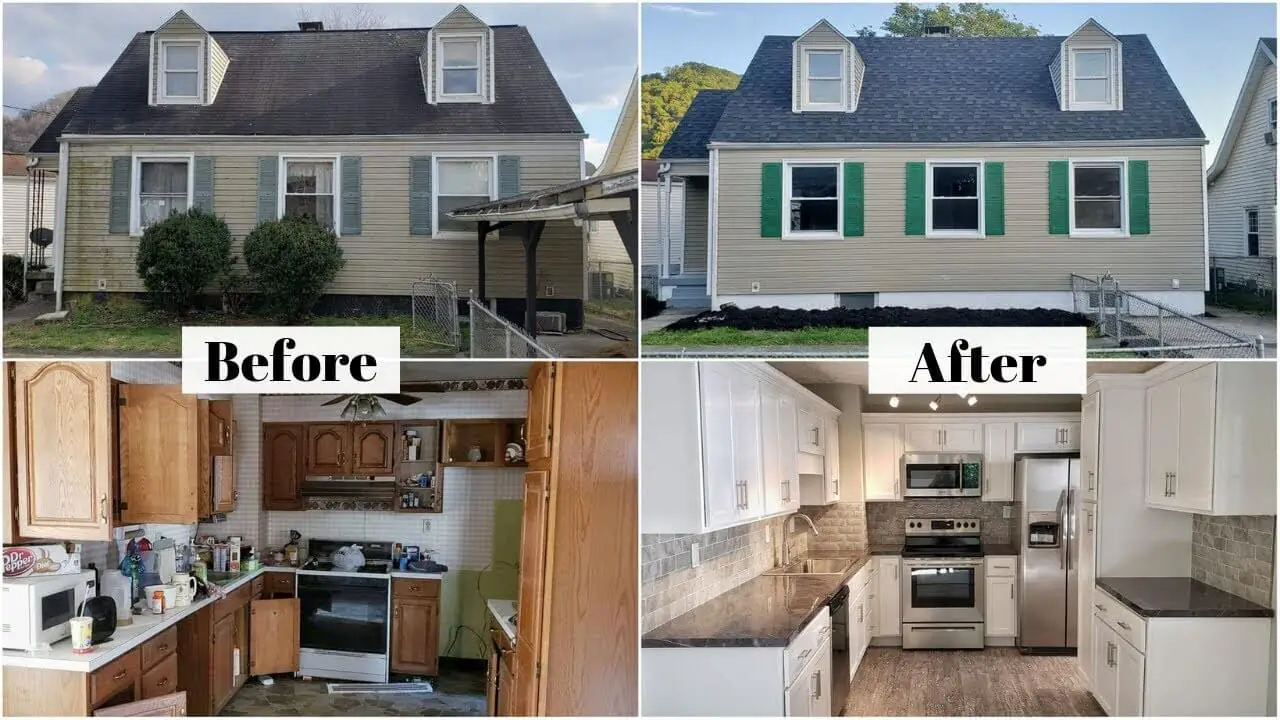 The most common way people find houses to buy and flip are through real estate agents, newspapers, online listings, word of mouth, drive-bys, and open houses. All of these methods provide potential buyers with options but they may not provide the best options.
Expired Listings
One of the oldest tricks in the book is to target expired listings and For Sale By Owner (FSBO) homes. As the name implies, these are homes that were listed for sale, but the listing period has expired without a sale. At first glance, this seems like a great way to find houses to flip. After all, you can target homes that have already been on the market without success – which means they're likely priced too high.
Tax Debt
Tax debt auctions are an excellent way to find houses to flip. When homeowners fail to pay their taxes, the government will offer seized properties in an auction. These homes can be purchased for a fraction of their market value and can provide great returns when repaired and resold. The key is to research each property thoroughly to understand what repairs will be needed and to estimate the potential profit. It's also a good idea to attend an auction in person before bidding so that you can get comfortable with the process.
Physical Mailers
Physical mailers are postcards, flyers, or letters that you send out to potential sellers. They should highlight the value of working with you and let the recipient know why they should reach out to you. You'll need a list of addresses in order to send out these mailers. You can purchase lists from companies like List Source or create your own using public records.
When crafting the postcard, be sure to include contact information and a call to action. You may get some responses from sending out physical mailers, but you'll need to have a good follow-up system in place in order to capitalize on them. [3]
What Issues Might You Avoid When Looking For A Home To Flip?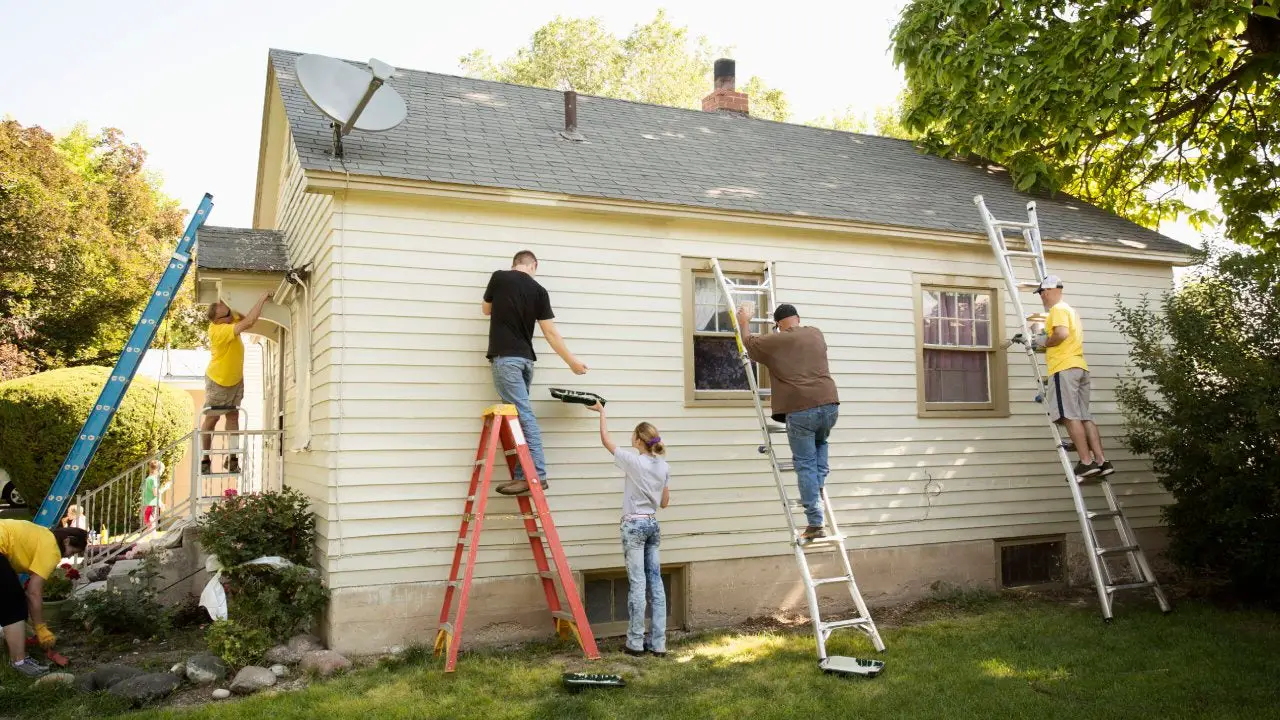 Once you have identified some prospective properties for flipping, it is important to consider any potential issues that could cause problems during the renovation process.
Structural Problems
When flipping a house, it is important to consider any structural problems that may be present.
Structural problems can range from foundation issues to roof damage and anything in between. These kinds of issues are usually not visible from the surface and need further investigation by experienced professionals.
Before making an offer on a property, you should invest in a thorough inspection of the house and if any structural problems are discovered, you should factor them into your offer.
Electrical Or Plumbing Overhauls
A house flip requires a lot of work, and one of the most important components is an electrical or plumbing overhaul. Whether you're doing a complete remodel or just fixing up some minor issues, having a professional electrician and/or plumber look at the home's wiring and pipes to make sure everything is up to code and working properly is an absolute must.
Not only will this ensure that your home is safe, but it can also add a lot of value to the property when the time comes for you to sell it.
Significant Mold
When looking for houses to flip, it's important to consider potential issues. Mold and structural damage can be expensive to fix and can easily turn a profitable project into a money pit. It's essential to inspect the home thoroughly before making an offer or beginning renovations. Look for signs of mold in damp areas such as basements and bathrooms or around water fixtures, windows, and doors. Check all walls, ceilings, floors, and other structural components for signs of damage such as cracked drywall or loose floorboards.
Make sure to pay special attention to the roof and foundation for any potential issues that could be costly to repair.
If you find any major problems that may require extensive repairs, it's best to keep looking for a house with fewer issues. [4]
FAQ
How do you find fixes and flips?
Finding lucrative projects to work on can involve a combination of research and networking. Start by researching your local real estate market, including asking around in the neighborhood or searching online listings. You'll want to find properties that have potential for quick resale at a good profit margin after you invest time and money into repairs and upgrades. Networking with local professionals, like real estate agents and contractors, could be a great way to find leads on properties that are ripe for fixing up.
Additionally, joining an investor group can help you connect with other people who have experience in the fix-and-flip field. You may also consider attending local real estate auctions or foreclosure sales to find properties to work on.
Finally, don't forget to consider other options, like pre-foreclosures and short sales, which could provide you with houses in need of updating or repairs that can yield a good return on investment.
How do you find a good flip?
Finding the right property to flip can be a challenge. There are several steps involved in finding a good house to flip and making sure it will be profitable. The first step is to decide your budget and determine the maximum amount you're willing to spend on the project. This includes all costs associated with the purchase, renovation, and sale of the house.The next step is to research potential houses that fit within your budget.
Start by searching for properties in areas you're familiar with and know have potential for growth. Look for homes that need work but aren't too far gone.
Have a licensed home inspector come in and look for any problems that may need addressing. This will help ensure you aren't investing more than you planned on in a flip project.
What is the formula for flipping houses?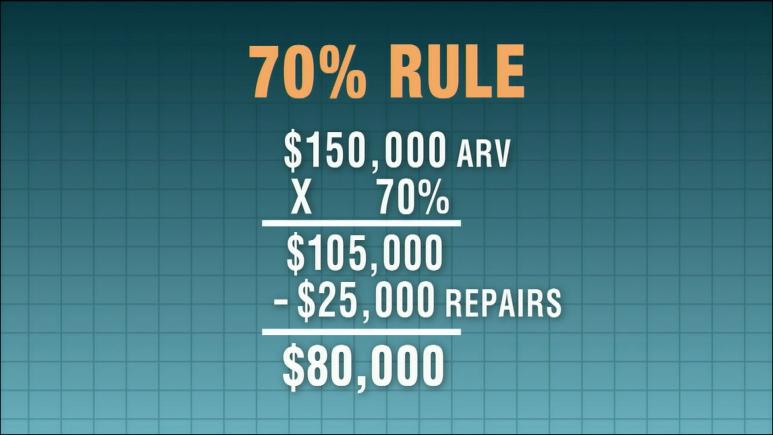 Flipping houses is a process of buying properties, making necessary improvements and repairs to increase their value, and then reselling them for a profit. To be successful in flipping houses, you need to carefully research the market before investing any money. It's important to understand what type of house fits your budget and the current trends in the housing market.
Is house flipping high risk?
House flipping can be high risk, depending on the type of property you choose and how much you invest. It is important to do your research and consider factors such as the condition of the house, its location, market conditions, and potential for appreciation or depreciation in order to minimize your risks. You should also have a good understanding of construction and renovation costs, as well as the time it will take to complete the project.
Lastly, you should ensure that you have enough capital in reserve to cover any unexpected costs or delays during the process. By doing your homework and taking calculated risks, a house flip can be a great way to make an income from real estate.
Is flipping houses still profitable in 2023?
Flipping houses remains a popular and potentially profitable venture in 2023. House flipping allows investors to buy properties, renovate them, and then turn around and sell them for a profit. It is important to understand the process of house flipping before diving into the market in order to maximize profits and minimize risks. Also, it is important to know how to find the right houses to flip.
Is Flipping Still Profitable?
Flipping houses is still a lucrative endeavor in many parts of the country. It requires knowledge, experience, and grit to make it work, but dedicated investors can see impressive returns on their investments. That said, there are various factors that come into play when determining whether flipping houses is right for you and your market. The most important factor is location. Location plays a huge role in the success of any real estate investment. An ideal market for investors interested in flipping houses has relatively low home prices, good growth potential, and plenty of buyers looking for turnkey homes ready to move into.
How can I flip my house with no experience?
Flipping houses with no experience is a challenge, but it can be done. Here are some tips to help you get started:
Research the market and target neighborhoods that offer the best return on investment.
Get pre-approved for financing from a lender before you look for properties. Having your funding in place will ensure that you can make a competitive offer.
Find an experienced partner who can offer guidance or mentorship and help manage the project's finances.
Choose a property in need of repairs but with potential for profit after renovations.
Calculate budgeting and timelines to ensure your profits are maximized when the house is sold, accounting for all costs, including taxes and fees.
Utilize online resources to stay informed on market trends, regulations, and best practices.
Be prepared to put the work in and learn from your mistakes as you go – this is the only way to truly gain experience in house flipping.
How do I start flipping?
Flipping houses can be a great way to make money, but it is important to understand the process before jumping in. Before you start renovating and reselling homes, there are some steps you should take to ensure success. The first step to flipping a house is finding properties that would be profitable investments. You can look for properties in a variety of ways, such as searching online listings, visiting local real estate markets, or even speaking with agents who specialize in flipping. Once you've identified a few potential houses to flip, it's time to do your due diligence.
Researching the property and its surrounding area will help you determine how much you can charge for it and how much to budget for renovations. You should also consider factors such as the desired location, current market trends, and estimated repair costs.
Finally, once you've found a house that you want to flip, you'll need to negotiate with the seller and arrange financing. Depending on your situation, this may involve securing a loan or working with an investor. Once you've got the house under contract, it's time to start renovating and staging your property for sale.
What is the 90-flip rule?
The 90-flip rule is one of the most important rules to consider when searching for houses to flip.
The 90% rule allows you to cover the cost of repairs, closing costs, and any other fees associated with flipping a house without going into debt or putting your own capital at risk. Also, by following the 90-flip rule, you are more likely to make a profit on your flip.
However, it is important to remember that the 90-flip rule should not be taken as a guarantee of success. Every market and property is different, so you will still need to do your own research to determine whether or not the property is worth investing in.
What is the easiest thing to flip?
The easiest thing to flip is to start small. You don't need a huge budget or extensive experience to start house flipping; smaller projects like fixing up bathrooms, kitchens, landscaping and doing cosmetic touch ups can make all the difference in turning an ugly duckling into an attractive investment prospect. If you have limited funds, you might choose to focus on one room of the house at a time, starting with basics like paint and tile work before investing in more expensive materials.
If you have a larger budget and are looking for something bigger to tackle, consider buying a fixer-upper property that needs major repairs and renovations. With this option you will be able to take on more ambitious projects like adding bedrooms or updating plumbing and electrical systems. If you are just starting out, it is best to have realistic expectations about the time and money that flipping a house can take.
Don't expect to make huge profits overnight; instead focus on taking your time to do quality work and find properties that have potential for a large return on investment. It may take some time before you start seeing big returns from your house-flipping ventures, but if you stick with it, the payoff can be well worth your efforts.
Finally, make sure you research the local real estate market in order to find houses that are most likely to generate a good profit when flipped. Look for distressed or undervalued properties in desirable neighborhoods that can be purchased at a low cost.
Useful Video: How To Find Houses To Fix And Flip
Conclusion
Finding houses to flip can be a challenging process, but with the right resources, it doesn't have to be. You need to start by finding properties that fit your criteria, researching the area and neighborhoods where these properties are located, and then estimating the costs associated with them.
Additionally, you need to know what you're looking for in terms of potential profits or other factors such as neighborhood appeal. Finally, once you've identified potential investments, it's time to make offers and negotiate a deal that works for both parties. With the help of real estate agents and professionals who specialize in flipping houses, you'll soon find yourself on your way to making successful property flips.
---
References
https://www.kylehandy.com/blog/learn/how-to-find-houses-to-flip/
https://www.mashvisor.com/blog/how-to-find-houses-to-flip/
https://newsilver.com/the-lender/how-to-find-cheap-houses-to-flip/
https://www.kiavi.com/blog/how-to-find-a-house-to-flip