Tiny houses are on the rise, quickly becoming an attractive and viable housing option for many. These compact homes offer a range of benefits, from affordability and sustainability to mobility and minimalism. But when it comes to building or living in tiny houses, there are laws that must be taken into consideration. In Florida, many counties have regulations regarding the construction and use of tiny houses on wheels.
Knowing which ones allow for these dwellings is essential if you're looking to build or live in one in the Sunshine State. Let's delve into the counties in Florida that permit tiny homes on wheels and how they contrast from other regions of this state.
What Counties In Florida Allow Tiny Houses?
Florida is one of the most hospitable states in America when it comes to tiny houses. There are a variety of counties and cities throughout the state that allow for the construction and use of tiny homes on wheels. Some counties may have restrictions or regulations regarding size, placement, or usage, but overall these dwellings are welcomed with open arms.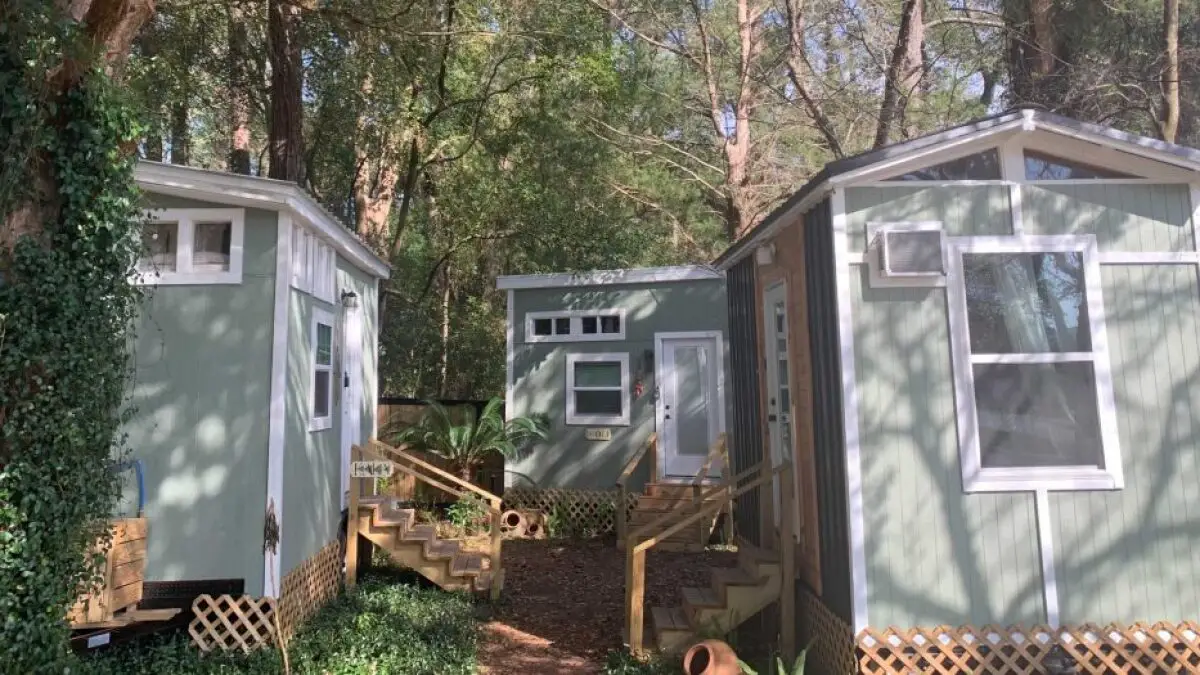 In central Florida, prominent counties such as Orange, Osceola, Polk, and Seminole all permit tiny houses. In the northern part of the state, Clay County and Duval County are also onboard with these dwellings. Further south in southern Florida, Palm Beach County and Broward County both allow for tiny house construction and usage.
What Kinds Of Tiny Houses Are Permitted In Florida?
In general, tiny houses in Florida must meet the regulations set by the state or local municipality.
This can include size requirements and other necessary building codes. Depending on where you live, these rules may differ from county to county. For instance, some municipalities may permit smaller dwellings than others, while other areas are restricted to only allowing homes that reach a certain size. In addition, certain counties may impose rules regarding where your tiny house can be situated and whether utilities like water and electricity must be linked to the building.
In order to determine what kind of tiny houses are permitted in Florida, it is important to research each county individually. For example, some counties may allow structures that exceed 400 square feet, while others may not.
Additionally, some counties may also have restrictions on the materials and design elements used for tiny houses. It is of great importance to become aware of any and all regulations applicable to your region so that you may construct a mini abode which meets every essential criterion. [1]
Rules And Regulations For Tiny Houses In Florida You Should Know
Tiny houses are an increasingly popular housing option throughout the United States. Unfortunately, not all communities in Florida are open to tiny houses. Numerous jurisdictions have instituted rules and regulations that must be followed in order to legally build or inhabit a tiny house.
In order to find out if your county allows tiny homes, you should contact your local building department or zoning office. Each county will have its own set of rules and regulations that must be met in order to build a tiny house legally.
The most common requirement across all counties is that the tiny home must meet certain health and safety standards, such as having durable construction and meeting the energy efficiency requirements of Florida's Building Code.
Additionally, the tiny house must be built on a foundation, typically either piers or a slab.
In addition to these basic requirements, some counties also have additional zoning rules that must be met. For example, in Alachua County, tiny houses are allowed as accessory dwelling units (ADU), but they must meet certain size and lot requirements. [2]
Where Can I Find Land For Tiny Houses In Florida?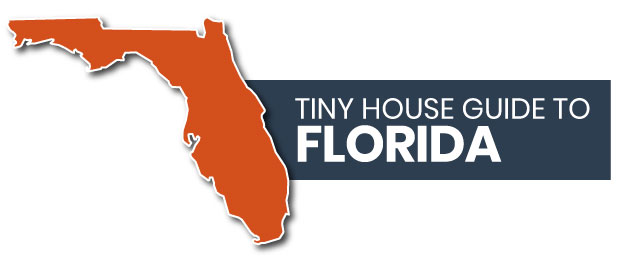 Locating land suitable for tiny houses in Florida might seem like an intimidating task, but it doesn't have to be. Due to zoning regulations and other local ordinances, there are certain counties where tiny houses may not be allowed at all. While some counties have recently updated their zoning laws to accommodate tiny homes, others remain largely unchanged.
The following counties allow tiny houses as either primary residences, short-term rentals, or both:
Alachua County
Charlotte County
Clay County
Collier County
Desoto County
Flagler County
Hardee County
Hernando County
Highlands County
Hillsborough County
Lafayette County
Lee County
Levy County
Madison County
Manatee County
Marion County
Monroe County
Nassau County
Okaloosa County
Osceola County
Palm Beach County
Putnam Counties
Santa Rosa County
Seminole County
Sumter County
Suwannee County
Union County
Volusia County
Wakulla County
If you are looking for land to build a tiny house on, these counties should be the first ones to look into. [3]
How To Build A Tiny House In Florida
Are you looking to construct a tiny house in Florida? Then you should determine which counties in the state permit that first. Generally speaking, the majority of counties within the state do not regulate or ban the building and occupancy of tiny homes. However, it is important to check your local county ordinances as well as other applicable regulations before beginning any construction.
Once you have determined that your county is okay with tiny homes, the next step will be to find an appropriate place to build. A good starting point for finding a spot would be to check with local zoning boards and other similar organizations that govern land use in certain areas. They can provide information regarding permitted uses, building regulations, and other important information.
Once you have an acceptable location for your tiny house, you will need to obtain the necessary building permits and licenses. Most county governments require that all construction projects be approved prior to starting any work. This includes designs, materials, and inspections in order to ensure the structure meets certain safety standards. Your local county government should be able to provide you with the necessary paperwork and forms to complete.
How To Save Money On Car And Homeowners Insurance
Tiny houses are becoming increasingly popular in the US, and for good reason. They provide an affordable and sustainable living option that is growing in popularity among young professionals, retirees, and others looking to downsize their lifestyle without compromising on comfort or convenience. But if you're thinking about building a tiny house, one important factor to consider is whether the county you're in allows them.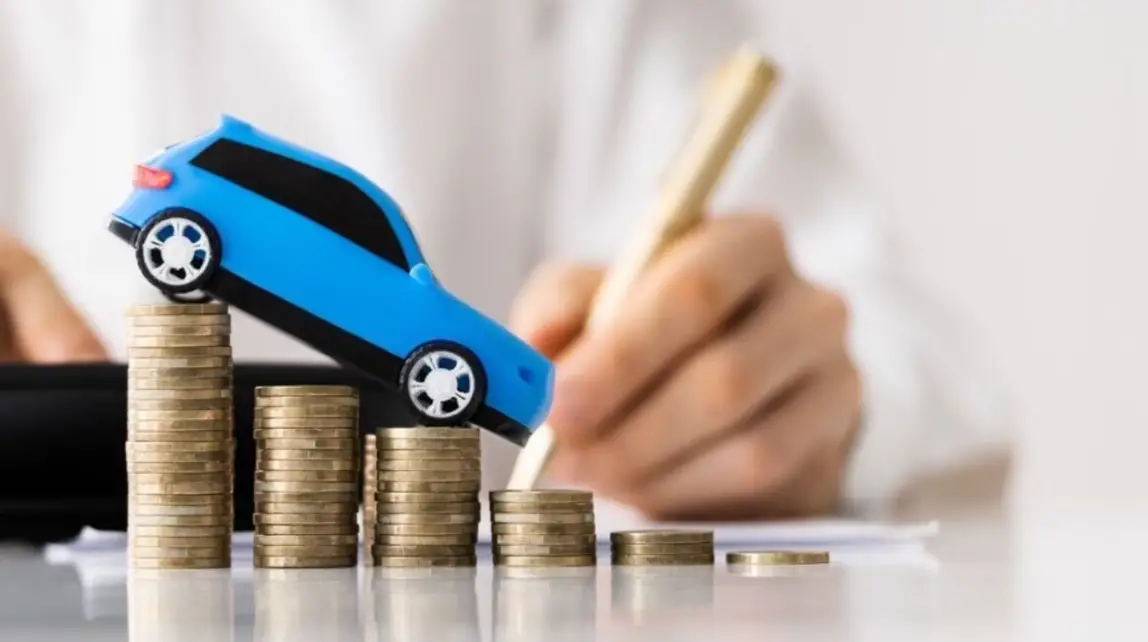 Fortunately, there are a handful of counties throughout Florida that have relaxed regulations on tiny houses and are allowing people to build and live in them. [4]
FAQ
Can you put a tiny house on your property in Florida?
Absolutely, in certain parts of Florida it is possible to own and inhabit a tiny house on your private land. However, it is important to check the regulations of the county where you live before beginning any construction projects. Each county has different zoning laws that may restrict or prohibit tiny homes from being built and used as permanent residences.
Additionally, most cities require tiny houses to meet the minimum standards of a conventional house, including appropriate septic and electrical systems.
Can you turn a shed into a house in Florida?
In Florida, the answer to this question depends on local regulations. The state does not have any regulations specifically for tiny houses or sheds that are converted into homes. Fortunately, though, numerous counties in Florida are open to the idea of tiny houses. The most popular counties for tiny house living in Florida include Alachua, Bay, Citrus, Clay, Escambia, Jackson, Lake, Leon, Liberty, Martin, Orange, Osceola, Pasco, Santa Rosa, and Wakulla. Each of these counties has their own regulations regarding tiny houses.
For example, Bay County requires that the structure must be at least 400 square feet in size before it can qualify as a dwelling and must meet all local building codes.
Are tiny houses on wheels legal in Florida?
In Florida, the legality of tiny houses on wheels is determined by the county or city in which they are located. While some counties in Florida allow tiny houses on wheels, others have restrictions or limits as to where they can be placed. It is important for potential owners of tiny houses on wheels to research local laws prior to building or moving a tiny house. As an example, the Miami-Dade County Code states that tiny houses on wheels are not allowed in the county.
However, it does permit tiny homes to be permanently fixed onto a foundation or platform. On the other hand, some counties such as Escambia County have passed ordinances allowing tiny houses on wheels and even provide guidelines for their placement on private property.
Furthermore, cities such as St. Petersburg and Punta Gorda have proposed laws which make it possible to station tiny homes on wheels in chosen areas. In conclusion, anyone interested in building and living in a tiny house on wheels should verify their local county or city's stance prior to doing so.
Can you buy land and put a tiny house on it in Florida?
Absolutely – you can purchase land and build a tiny home in Florida with ease! Nevertheless, the laws and requirements for constructing a tiny home differ from one county to another. Florida's policy on tiny homes varies depending on the county. Some locations allow them to be used as a permanent residence, while others are more restrictive and permit their use only for temporary housing.
What is the average cost of a tiny home in Florida?
A tiny home in Florida can cost a median of $50,000 to $60,000 – an affordable and exciting way to build your dream house. This cost can vary greatly depending on the size and features of the home. The cost of building materials also varies by region. For example, materials used in coastal areas may be much more expensive than those used inland. Moreover, zoning restrictions and local construction regulations may significantly increase the total expense of a miniature house.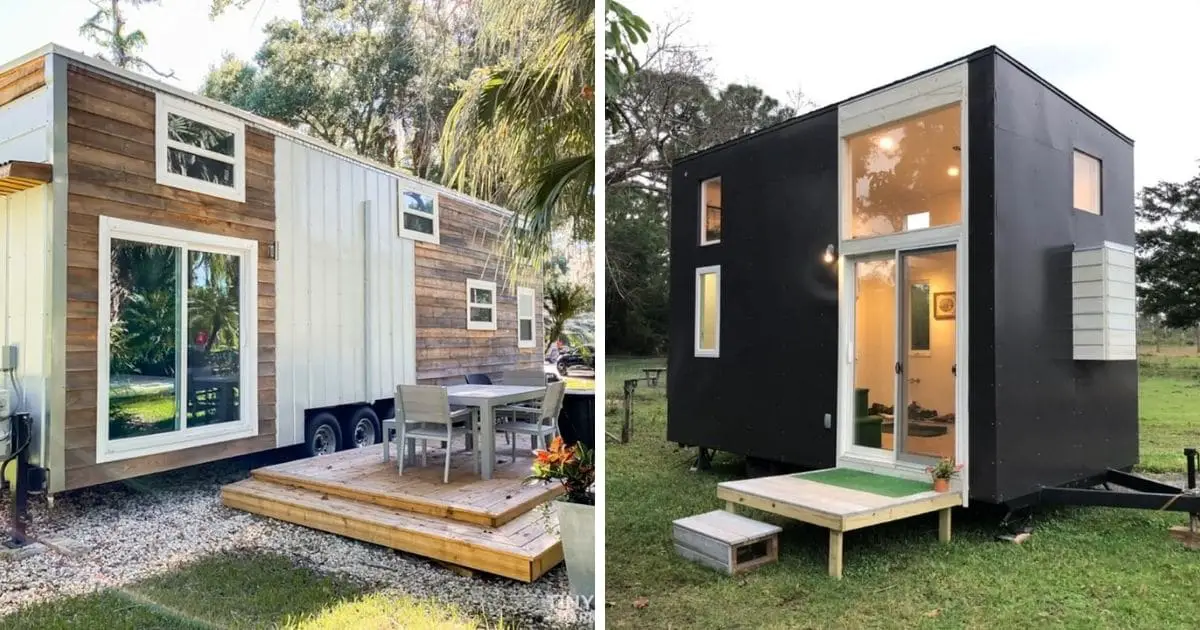 How do I register a tiny house in Florida?
In order to register a tiny house in Florida, you must first determine which county or counties allow tiny houses. Depending on the county, different requirements apply for registering your tiny house.
For example, in some counties you will have to request a zoning variance before building a tiny home.
Other counties may not require a variance but will require that the tiny house is built to certain standards. Once you have determined which county to build your tiny house in, you can begin the process of registering it. Generally, this involves submitting a copy of your building plans and any other necessary paperwork to the local government office responsible for permitting and zoning. You may also be asked to provide proof of insurance, a statement of occupancy, and other documentation.
Once all of the paperwork has been submitted and approved, you will be able to register your tiny house in Florida.
Can you permanently live in a tiny home?
The answer to this question depends a lot on where you plan to build your tiny home. While there are some states, such as California and Texas, that have created legal pathways for building and living in tiny homes, other states have not made any progress towards implementing regulations or laws governing them. In Florida, the answer is still murky.
Can I legally build my own house in Florida?
The answer is yes, you can legally build a tiny house in some counties of Florida. Nevertheless, since each county enforces its very own zoning laws and regulations, it's critical to review your regional zoning policies prior to constructing a tiny house in Florida.
Generally speaking though, most counties will allow people to build tiny houses as long as they comply with the building code requirements. For example, some counties may require that a tiny house have a certain minimum square footage or number of bedrooms in order to be considered habitable.
Additionally, many counties will require that all electrical, plumbing and other installation meet local codes.
In terms of where you can build your tiny house, most counties in Florida will allow you to build a tiny house on your own land, as long as it is zoned correctly. Some counties may also allow you to park your tiny house in a mobile home park or RV community if the zoning requirements are met.
What cities in Florida allow tiny houses?
It may come as a surprise that many cities in Florida permit tiny houses! Generally, local zoning codes will decide whether or not a tiny house is permissible. Although, some towns have designed legislation particularly for tiny houses on wheels (THOWs). In Hillsborough County, residents are allowed to live in their THOWs in the backyards of their primary dwellings. In Orange County, THOWs are permitted in residential and agricultural zoning districts with a minimum lot size of one acre.
Pinellas County also allows tiny houses on wheels and has some specific regulations related to the placement of these homes on property. Apart from the listed counties, tiny houses are also permissible in Leon County, St. Lucie County, Osceola County, Clay County and Volusia County in Florida. Despite these counties allowing tiny house living, it is important to research the specific zoning regulations of each county and municipality before making any decisions regarding buying or building a THOW. This will ensure that you are in compliance with all the local regulations. Finally, if you are unsure of where to start the research process, consider reaching out to a tiny house consultant for assistance.
Useful Video: Where Can You Park / Build a Tiny House in Florida?
Conclusion
To sum up, Alachua, Citrus, Hillsborough, Levy, Miami-Dade and Palm Beach counties in Florida are the only areas that permit tiny houses. These counties have all adopted zoning regulations to permit tiny houses either as accessory dwelling units or within certain communities. However, finding a specific lot for a tiny house may be challenging due to the lack of available tiny house-specific zoning regulations. It is important to research local regulations and speak with a knowledgeable real estate agent before attempting to purchase or build a tiny house in Florida.
Additionally, tiny home owners should be mindful that restrictions vary by county, so it's essential to make sure the future tiny home location will be compliant with all applicable local regulations.
---
References
https://getjerry.com/home-insurance/florida-tiny-house-laws
https://www.godownsize.com/tiny-house-rules-in-florida/
https://noahcertified.org/florida-a-very-friendly-tiny-house-state/
https://www.wuft.org/news/2022/12/14/a-tale-of-two-cities-how-two-florida-towns-are-handling-the-tiny-home-movement/